What is a refractory material

A refractory material is a material able to withstand high temperatures, it can reach up to 1500°C, without being altered in terms of strength and composition. These materials, in addition to having an excellent thermal resistance to these high temperatures, do not vary their volume then do not deform.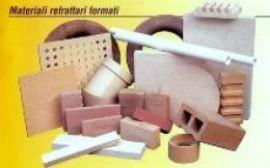 Depending on the use made of it then you require particular values of porosity, or certain chemical characteristics. The chemical composition of these is not very complex, indeed quite the opposite and generally one of the components is a salt, usually kaolin, then oxides, such as aluminum oxide, magnesium oxide, calcium oxide and then charcoal carbides .

These materials by virtue of their properties so special, are widely used in building construction, especially to produce items such as bricks.



Characteristics of refractory bricks

The brick as we all know is the element at the basis of architecture, it can be used with a structural function or covering, it can be solid or perforated, over cooked or not cooked etc.., In short, the characteristics of the brick vary depending on the use you have to do.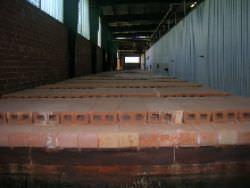 A type is the refractory brick, this is nothing more than a brick capable of withstanding thermal shocks and high temperatures.

Precisely because of this they own the refractory bricks are perfect for the construction of ovens, stoves, fireplaces, and all those structures where temperatures exceed the 1000 degrees.


The composition of the refractory bricks is very simple, in fact these are made of clay and have a high percentage of alumina and silica, and for this they are able to withstand high temperatures and large thermal shocks without deformation nor crack, generally temperatures are around 1500°C.

Just this composition allows to store heat and then slowly return it, so you can definitely optimize performance and fuel economy.

Sometimes for special needs you must isolate them in an appropriate manner and attention from this point of view allows us to have better performance and greater durability of the products made with these particular bricks.

Among the characteristics of the refractory bricks, there is certainly an excellent heat resistance which, however, is associated with a high mechanical strength. This last feature is very important, is given to bricks from the grain very thin and compact materials that compose them.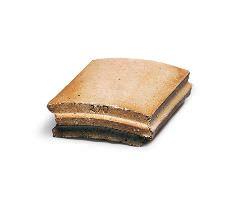 The sizes of refractory bricks are varied and are generally classic brick, two bricks, half bricks, hollow tiles, etc.., Then there are also the parts used for special constructions such as arches and vaults and take the name of tapered pieces and are essentially wedges, knives, etc... Obviously the size of various formats vary depending on the use that you have to do, the colors may be different, they typically vary by virtue of the composition and method of cooking, you can also get particular effects on demand such as an antique effect.



Use and costs of refractory bricks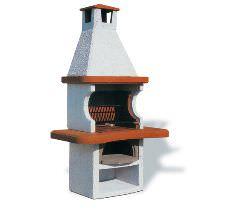 Refractory bricks are generally used to achieve the interior of ovens, barbecues, fireplaces, chimneys, stoves or boilers, but also for cookers and ovens wood sills. Refractory bricks are easily available in the market and also cheap enough, they are found in shops and retailers of building materials.

A company that operates in this field such as the Unistara S.p.A. offers a wide range of refractory products for the construction market and the flue, characterized by a high resistance to high temperatures, fire, shock, compression, wear and thermal shock.

These materials as we have said are mainly used for the construction of fireplaces and barbecues, stoves hypocaust and tiled stoves. Another company that always produces bricks and refractory elements including mortars and cements is la Refrattaria s.n.c. ..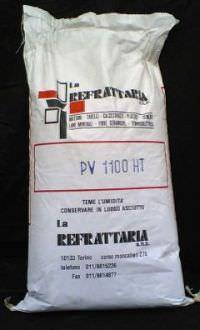 As part of the construction the refractory bricks are used as normal bricks, but they require some changes especially with regard to the step of laying and the materials that are used.

In fact the binder to be used, which can then also serve as plaster inside the oven, will also be of refractory nature, so rich in silicon oxide and aluminum oxide and poor in iron oxide.

This is because otherwise you lose the function of the refractory brick because the binding element has the same characteristics. Precisely for this reason you can find on the market refractory mortars and plasters are also able to withstand high temperatures and thermal shock.


Just as happens during the installation of the classical brick even with the refractory bricks during the construction of the structure, the bricks should be wet often to allow the mortar to adhere perfectly. An important precaution that should be stated in the case of refractory bricks which as we saw are different from ordinary bricks related to the use of the product.

In fact, once dried mortar or grout refractory, before you can use the oven should ignite the fire for 3-4 times, at first with a low flame, which will be increased gradually, all of this must be done so as to allow these materials to dry completely. Only after the oven can be used regularly.