Change the look of your staircase

It's never too late to renew, through the use of your creativity and imagination, corners of your home that you don't like anymore by implementing easy, do-it-yourself, solutions.
Your taste may change with time and your house has to evolve with its inhabitants.

When we stop and take a look at one room of our house, or a piece of furniture, and we feel like its aesthetics no longer please us, then it's time to make changes and think about improvements.
That doens't mean that we have to completely renovate our house every two years, we just have to keep looking for a solution to improve what we no longer like.

All it takes is a little bit of reading, we should look for inspiration in what we see, while traveling, walking around the streets of the city and make it our own. Personalization, especially of furnishings and accessories, is indispensable to make our house look better.




Let's see how to refresh and change the look of your house's staircase. All it takes is creativity and a minimal investment to value an internal staircase, one single ramp or just some steps.



Ideas to renew the look of your staircase

If your house has more than one floor, inevitably, you're going to have a staircase to connect each floor. You can make it look more modern, welcoming and brightly coloured, by painting the steps or by decorating them using materials like wallpaper, stickers of the right size, stencil, stair carpets that are also useful as anti-slip tools.

The height of a step, which corresponds to its actual height, can, in fact, be covered.



Cover the riser of each step with wallpaper

People who love wallpaper, back in vogue as an interior design wall decoration, can use it to change the look of the steps. This website, 70s Wallpaper, shows how to use wallpaper to change the look of the riser of each staircase's step.

The volumetric and perspective game will be amazing and this is so easy that you can do it yourself. You can buy as much wallpaper you need for the risers or you can use scraps of paper that you already have. The most daring can use different papers with different patterns and colors.

You must apply wallpaper only on the riser of each step: this is what we can admire every time we look or go up and down the stairs, preventing it from being ruined by the heels of our shoes.

The first thing to do is to precisely measure the height and width of the steps to record measurements directly on the wallpaper.

Adhesive paste is then applied on the risers, one step at the time, proceeding while using a spatula to make sure there are no air bubbles underneath the wallpaper.




If the risers are made of stone, granite or marble you have to use double-sided adhesive tape to make sure that the wallpaper adheres better on these surfaces. Once you are done with the wallpaper you can proceed with a coat of clear varnish to protect the paper.

By doing this you will be able to clean each step's riser just like you were used to: you will only clean the surface of the clear varnish while preserving the wallpaper.



Decorative stickers for each step

Another way to decorate the front of the steps is to apply standard-size stickers that you can easily find everywhere.
You can use the same pattern for each step or change it as you go, by doing so you can draw a picture, a landscape maybe, with a tridimensional look that gives movement and color to the room.

On Amazon you can find many kinds of standard-size stickers with different colors, naturalistic or geometric patterns; you just have to choose your favourite version, according to you furnishing style, the color of your walls and furnitures.




It's very easy to use this kind of stickers and when you think it's time to change again you just have to remove the old ones and apply the new ones.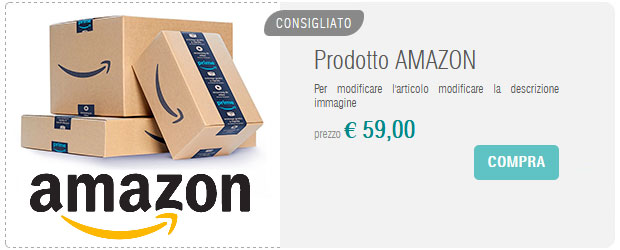 They are made out of PVC, which is strong and washable. This way you can change your house's decorations easily, with no effort, with great results.



Paint the steps using stencil brushes and decorative rollers

Obviously, another way the change the color of the risers is to paint them.
You can choose a neutral color or a contrasting one, maybe for a wooden staircase, to obtain a brightening and fresh look. You can also paint each step with a different color or opt for a special paint with a blackboard effect on which you can write.




Aside from traditional paint you can also use a decorative roll of you choice, they have many different patterns: floreal, geometric, baroque. Just choose the one you like and use it to obtain wonderful risers.



Alternatively, you can use stencil brushes and decorate each step by hand.
You can easily find stencil brushes in any hobby shop like Leroy Merlin and they can be used to decorate the staircase with a pattern of your choice, like flowers or animals.
Instead of going to the shop you can also resort to online shopping, using websites like Amazon, which offers many different decorative solutions.



Equipe the internal staircase with covering steps

The staircase is certantly enriching the inside of your house but it can also be dangerous and it needs to be secured, especially if elders or children live in the house and the steps are slippery.

To make sure you have a secure and nonslip surface you can use covering steps, which are basically carpets for your stairs attached to each step. They can be soft and pleasant to touch, they also absorb noises and provide a better grip.

There are also decorative but yet sober models that light up at night.
This is useful to signal the presence of the staircase and help your guests to see the steps while they are going up and down the staircase in complete safety.




The walkway that covers the staircase also serves this pratical and decorative task. It needs to be fixed properly to prevent someone from inadvertently stepping off.

There are many materials you can choose to provide your staircase with a cover in fabric whether it's carpet or faux bamboo. You can buy the carpet by the meter and it can be useful to cover worn out or unsafe steps.

The carpet laying can be applied either on a straight, a spiral or a curved staircase.