Bed with drawers: an amazing choice

If you are looking for a way to arrange your bedroom or if you want to renovate your living room, the beds with drawers can be useful for both family and guests.

Thanks to their built-in containers, they allow you to have every object you might need at your disposal at all times: from a sheet to a book and even toys.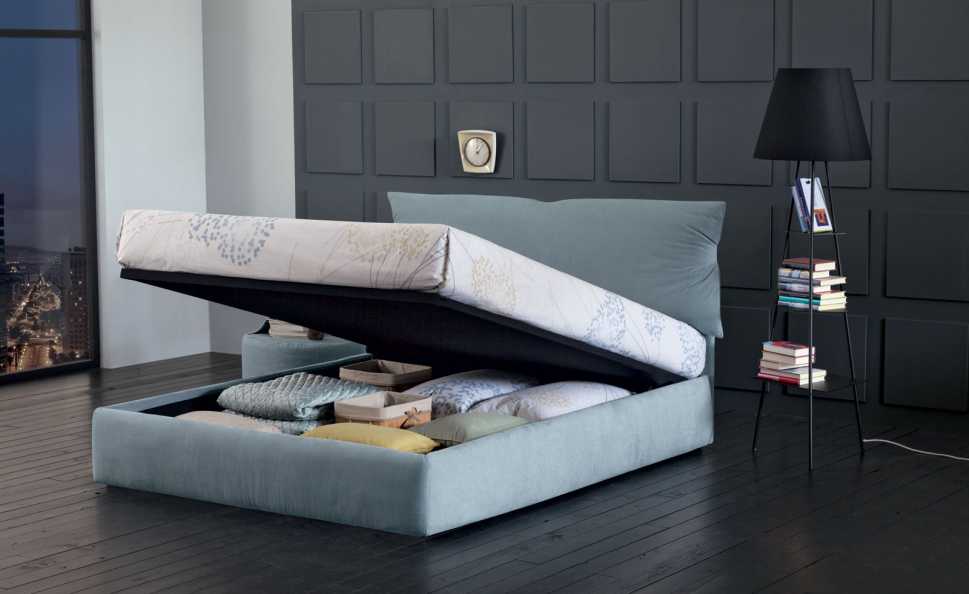 Dan bed with drawers by Oggioni

An example is the Dan double bed with drawers by Oggioni which has a drawer under the mattress. The dresser bed, which is available in 3 different versions, is suitable for a double bedroom.
You can find beds with removable containers also for the children's room and sofas with a removable mattress.

Here are many ideas for a bed suitable for every room.



The advantages of a bed with drawers

Whether you want to furnish the bedroom or the living room, a sliding bed offers style and practicality. Thanks to the drawers available, in addition to everything else, a bed with drawers allows you to have every accessory immediately available.

Dan, for example, is useful for storing covers and towels and has the drawer available in three different sizes:
low container H18 (internal useful height 11 cm with a capacity of 400 lt;
high container H25 (useful internal height 18 cm with a capacity of 600 liters);
plus container H32 (useful internal height 25 cm with a capacity of 825 lt).


But a bed with drawers is also for children's rooms.
The Helsinki bed with drawers by Abitare, which measures 207X107 cm, is ideal for both a children bedroom and a larger one.

Equipped with a headboard with a practical integrated storage shelf, the under-bed drawer has two wheels for easy extraction.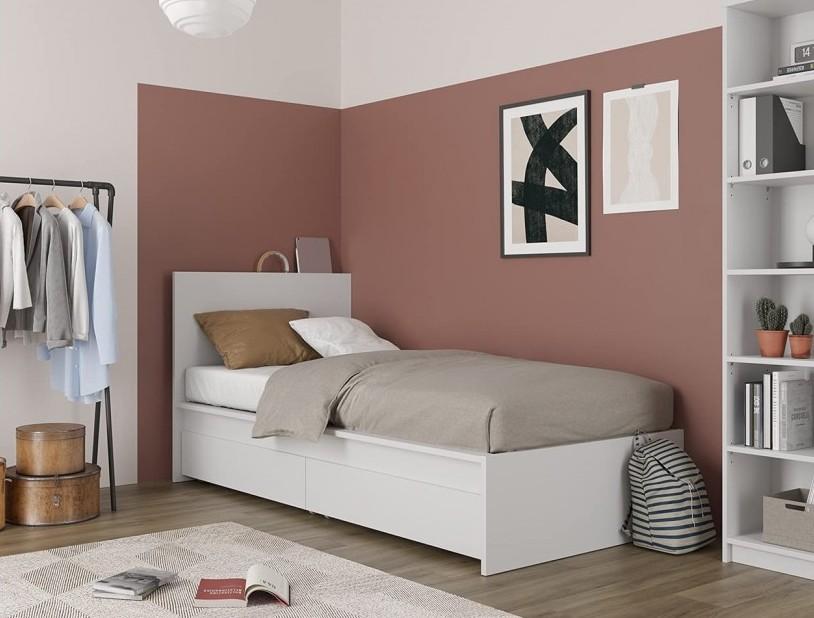 Single bed with Helsinky drawers by Abitare

Inside the crate you can insert accessories for leisure time: from the smallest ones such as books, tablets and headphones to larger ones such as slippers, bags and towels.



Some ideas for a bed with drawers for your children

If we have young children and want to offer them an environment that makes them feel comfortable, then we can choose a gable drawer bed that has a roof and two railings on the sides.

An example is the Mon Lit Cabane DBT, it is a bed made of solid pine wood which is reminiscent of the Scandinavian style.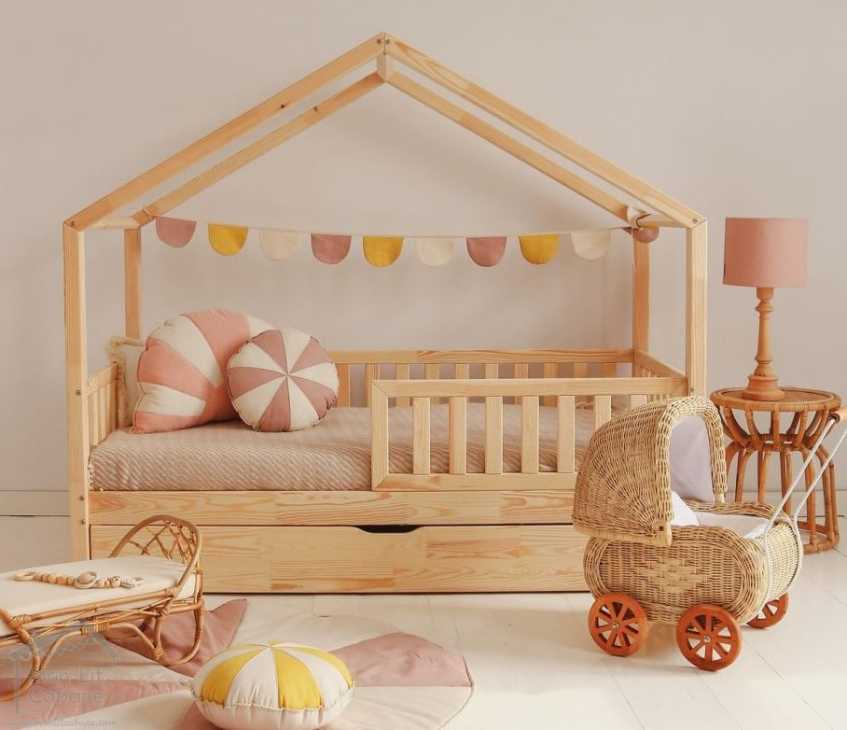 Gable bed with drawers DBT by Mon Lit Cabane

The mattress measures 80x160 cm and has two removable front protection sides (measuring 30 cm). Inside the chest of drawers you can store games or linen. Always in style, the CBT Cabin Bed with drawers measures 80x190 cm.

The bed has an open roof with a fireplace and 25 cm high sides.
It can be requested with or without a chest of drawers.

The structure of the Noemi bed with chest of drawers is more articulated, available on Ok-living. The bed is reminiscent of a house and can be decorated with garlands of lights, flags, canopies.
All solutions to improve a child's room.



Taste and comfort: ideas for a double bed with drawers

A dresser bed can also be useful for a double bedroom, whether you have a large room (with more than 2 wardrobes and other furniture) or a small one.

If Dan is functional for everyday chores, the Wing chest of drawers bed by SAMOA Divani gives a suggestive effect to the whole environment.

Ideal for a guest bedroom, Wing has a side shelf ideal for holding books or magazines and a container base finished with dust-proof brushes that guarantee maximum closure.

It can also be found in many different sizes.



The Leandre bed with drawers by Vente-Unique can also be suitable for a guest room or a small room thanks to its drawers that save space for storing shoes and clothes.



The dresser bed style

To choose a bed with drawers, in addition to the size it is also necessary to consider the furniture of our room.

If our room has a modern style, then we can opt for the Dan bed which, with its attractive design, enhances the whole environment.
Wing, which features clean lines that design a soft bed frame and a high and generously padded headboard, is perfect as well.
It can be made of leather, eco-leather and fabric.

If, on the other hand, we are thinking of furnishing a room with light and dark colors, then we can opt for Malen, by Vente-Unique, which with its structure in fir and anthracite wood can be combined with both primary and pastel colors.

The Helsinki chest of drawers by Abitare is more sober and combines perfectly with all furnishing styles: from urban to minimal, from classic to shabby chic.

So, whether you live alone or with your family, a bed with drawers can be an amazing piece of furniture when it comes to decorating while saving space at the same time.