Pop art, comic books and superheroes, new home decorating ideas

Graphic style, conventions and comic book characters in the early 1960s were one of the fundamental themes of an artistic movement called Pop Art that ennobled, through new media like tabloids, cinema, advertisement and television, mass culture as a symbol of modern society.
Since then the language of comic books continued to inspire graphic designers, artists and architects who have created over the years numerous collections of gadgets, everyday items or even small pieces of furniture and other furnishing accessories that we can divide into three main strands:


the use of easily recognizable characters like superheroes (e.g. Batman, Superman and Capitan America), Peanuts or Disney's characters;


the quotation of graphic conventions, among which stand out typical onomatopoeias to highlight noises and emotional states;


the use of a very stylized grapich style, with bidimensional, black and white or filled with flat colors figures to create invention scenes: this is the case of the famous Roy Fox Lichtenstein's girls.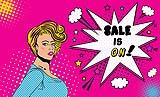 Comic Books, due to their particularly incise style and frequent use of bright colors are, however, a rare source of inspiration for genuine home furnishings. It is easier to find single accessories like chairs, stools, small tables, curtain's furnishing fabrics, bedspreads and sofas or wall stickers and wallpaper.



Funny home decor themed Snoopy & Co.

Peanuts is a serial graphic novel, and Sunday editions written by Charles M. Schultz published in the United States for over fifty years, from October 2, 1950 till February 12, 2000.

Its central characters are the world-wide famous Snoopy, the little bird Woodstock, his best friend, Linus with his inseparable blanket, Charlie Brown, his little sister Sally and, finally, the wise little Lucy. They live in an adult-free world set in a classic American suburb full of villas and private gardens. Its style, black and white, is minimal and stylized.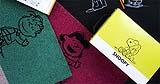 A company called Excelsa has created a collection of home decor ideas that includes various objects. Each character is combined with a specific color: red and light green with Snoopy, orange with Charlie Brown, yellow with Woodstock, blue with Linus and purple with Lucy.

The collection includes several sets of crockery (plates, cups and mugs), doormats, holder boxes and folding chairs. These accessories adapt to several different collocations: home offices of a creative freelancer, children and adolescents bedrooms or a kitchen table of a young and vibrant house.
The company has given special attention to cat and dogs too, thanks to two soft pillows with washable cotton cover and soft padding, with dimensions of cm 100x60 and 45x70, decorated, respectively, with Snoopy and Woodstock.



Furniture, home decor and accessories inspired by superheroes

Another valuable source of inspiration are superheroes that star in comic books, movies and TV.
Superman, created in 1933, progenitor of all characters; then we have Wonder Woman created in 1941 and Batman in 1939.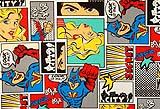 To them Excelsa devotes a second collection of folding chairs with a structure made of tubular metal painted in white, back and seat in coloured PVC with a superhero of choice: black for Batman, blue for Superman and red for Wonder Woman; to complete the decoration we have the unmistakable bat symbol, the famous S or the heroine image.

The decorated fabrics commercialized by the website Tessuti.com are perfect to decorate your entire house with curtains, bed covers, cushion covers, sofas and tablecloths. Sold by meter, they show actual micro episodes of Batman and Superman in the classic 60s comic book style: the first one is only available coloured while there are two versions of Superman: coloured or black and white.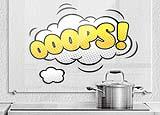 Oops!, the splash-proof wall panel, is also very interesting. Made by Wall-Art, in float glass with a thickness of 4 mm, is designed to protect the area behind the sink or the kitchen stove from water splashes and stains, food or detergent.



Comic book wallpaper with the latest decorations

Talking about Onomatopee, Wall-Art has created an entire collection in the form of wall stickers. The graphic effect is explosive, colors are vibrant and there are eight expressions, in different sizes, to choose from:


Crash! if something falls;


Boom if an explosion occurs;


Wham to symbolize a hit;


Bang to represent a shot;


Smash to symbolize a punch during a fight;


Oops if you have been careless;


Zap to represent a sudden movement;


Wow if a good thing strikes.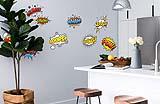 There are, of course, superheroes in the form of the latest generation of photo wall murals and wallpaper in non-woven fabric with large format pictures printed in high definition: the perfect solution if you don't know how to furnish in a lively and cheerful way the bedroom of an adolescent or the living room of a young adult's apartment particularly fond of comics.

There are four protagonists: Batman, Hulk, Iron Man and Capitan America, portrayed in an ironic stylized design that recalls social media's emojis.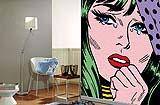 Pop Art's lovers can always resort to True Romance wallpaper, 182x254 cm in size, portraying a tipical Roy Lichtenstein's melancholy girl, or to a Musician photo wall murals, a close-up portrait of a jazz trumpet player in the classic black and white comic book style with a sprawling city in the background.

Spring market and summer park photo wall murals depict, instead, scenes of carefree normality designed in the simplistic style of comics like Peanuts, Mordillo or Lupo Alberto.

People move around a tridimensional space, underlined by prospective, full of animals and buildings; the characters are shopping, playing, walking, eating an ice cream, playing sports or running after a dog that got off his leash.

The cheerful, soft colors and the detailed but essential design make them ideal home decor ideas for white and bright houses with country furniture or shabby chic style.