New furniture made in Italy for your contemporary style house

Nowadays the contemporary style is one of the most popular interior design trends, as it is characterized by simple furnishings which are practical to use and and have very refined aesthetics.
The contemporary style accessories make it possible to have a more modern home and they can also be inserted in contexts with a more classic taste.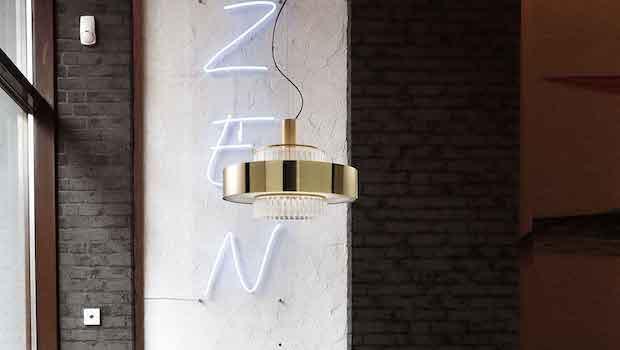 Contemporary style interior accessories: Crono lamp - Photo: Italamp

By placing contemporary elements inside a space furnished in a traditional or rustic style, it is possible to create an original look, rejuvenating the environment and, at the same time, making it more functional.

Here is a small selection of contemporary style furniture and lighting accessories, perfect for the living area and completely Made in Italy!



Morelato: tables and desks in a contemporary style

Morelato, a company with many years of experience in the field of fine wood processing, produces furnishings with a classic taste, revisited in a contemporary key.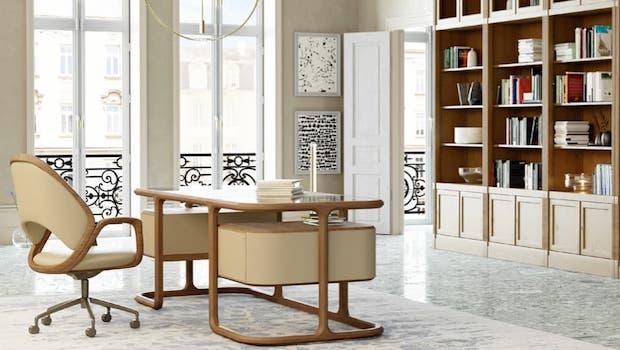 Contemporary style furniture, Isabel desk - Photo: Morelato

In particular, the production (100% Made in Italy) focuses on three different types of design: the re-edition of classic models, the redesign of iconic accessories and the creation of new custom-made contemporary furnishings.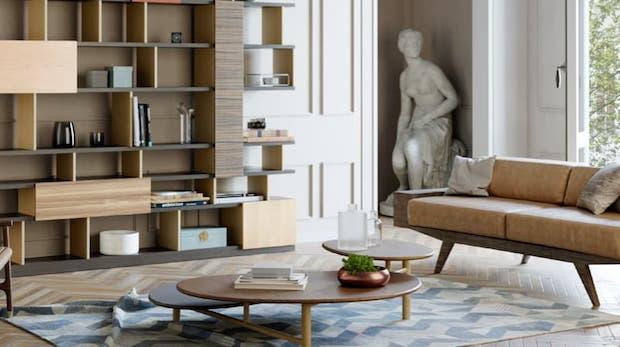 Contemporary settings: Layer coffee table - Photo: Morelato

The Morelato 2021 catalog is full of proposals with a traditional taste, reinterpreted in a contemporary version. Among the new models that have been presented to the public at the Milan Furniture Fair 2021, there are the Layer and Cino coffee tables, the Colonial table and the Isabel desk, created by the designer Libero Rutilo.


Layer and Cino coffee tables, perfect for a classic living room

The Layer coffee table consists of three shelves distributed on different heights. the finish can be customized according to your taste.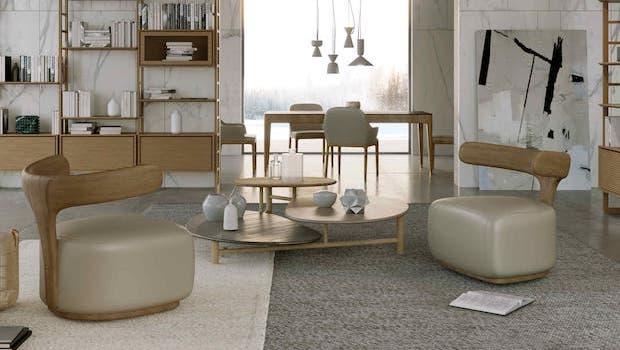 Classic contemporary living room: Layer coffee table - Photo: Morelato

This model is made of ash wood, a material characterized by a natural look, perfect for contemporary spaces.
Contemporary furniture: Cino coffee tables - Photo: Morelato

The Cino series consists of coffee tables with support surfaces in solid ash and bases in marble. The latter is available in different essences, such as Bianco di Carrara, Verde Guatemala, Giallo Reale, Rosso Levanto and many others.


Classic contemporary furniture: Colonial table and Isabel desk

The Colonial table consists of an oval-shaped top (available in ash or oak wood) and a base consisting of two cylindrical elements covered in Vienna Straw, a material present in numerous Morelato collections, characterized by high resistance.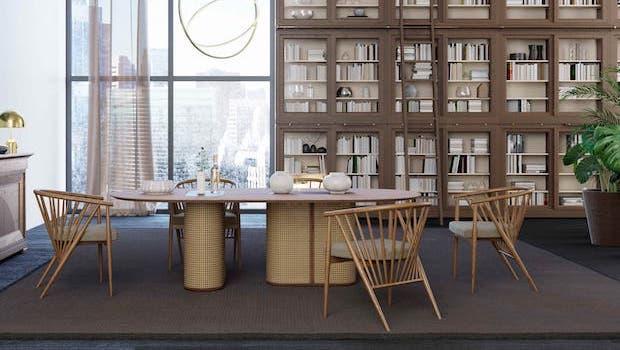 Contemporary living room: Colonial table - Photo: Morelato

The Isabel desk is equipped with a rounded ash wood structure, a top with side glass inserts and suspended drawers covered in leather.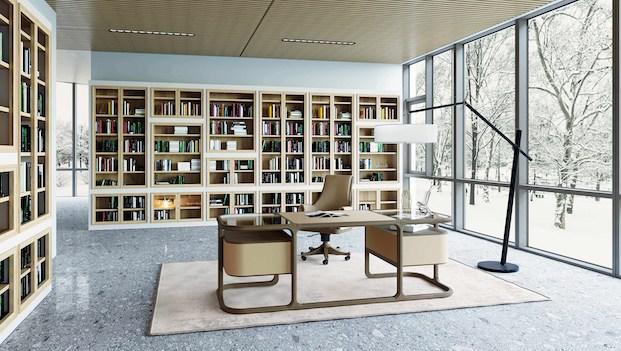 Contemporary classic home: Isabel desk - Photo: Morelato

It is an excellent solution both for a contemporary style home with an office area and for an elegant and more modern office.



Costantini Pietro: sideboards in a contemporary style

Models by Pietro Costantini, a company specialized in the design and production of Made in Italy interior furnishings, are characterized by an elegant and contemporary style.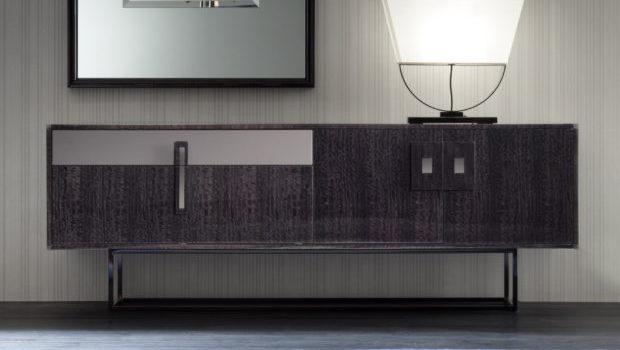 Madia Dreamer - Photo: Costantini Pietro

Solid wood, the real protagonist of the Costantini collections, is skilfully combined with other types of materials, such as precious fabrics and metals, to create design accessories with a sophisticated and modern taste.

Functional and always up-to-date, the sideboard is now one of the must-have furnishings for the living area: for this reason, Costantini has decided to re-propose 5 models with a modern look created by designer Giorgio Soressi, historical art director of the company.


Modern contemporary furniture: Cortina and Portofino sideboards

The Cortina sideboard is equipped with wooden doors and a rectangular lacquered structure, supported by two transparent polycarbonate bases.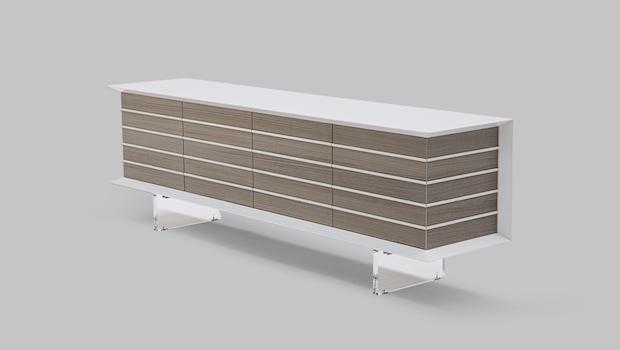 Modern furniture: Cortina sideboard - Photo: Costantini Pietro

The front is decorated with horizontal lines, which give the piece a strong aesthetic impact. Dimensions: 220x50x70.6 cm.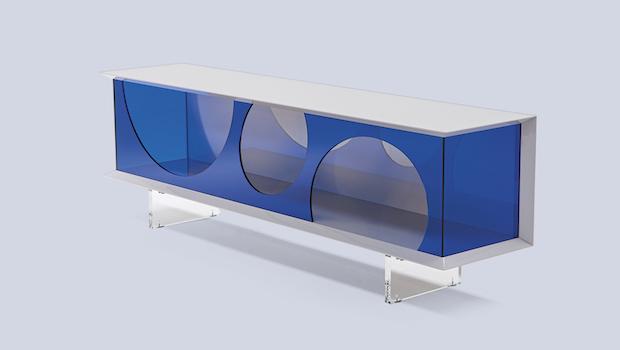 Modern and contemporary: Portofino sideboard - Photo: Costantini Pietro

The Portofino sideboard, which is very dynamic and modern, is characterized by an original pop design, given by the colored polycarbonate front, composed of three semicircular carvings. The eccentric aesthetic of the buffet is in contrast to the transparent feet, which are also made of polycarbonate. Dimensions: 220x50x70.6 cm.


Dreamer, Premiere and Eclipse, three solutions for a modern home

Dreamer is a sideboard with modern lines perfect for any type of space. The peculiarities of this furniture are the extreme attention to detail of the finishes and the handles, made of the same wood used to build the structure.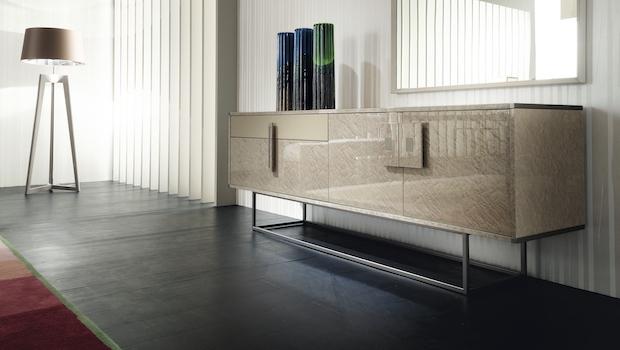 Modern home furnishings: Dreamer sideboard - Photo: Costantini Pietro

The cabinet is equipped with a front drawer entirely covered in leather and a flap, which makes it functional and practical. Dimensions: 220x79x50 cm. Premiere is the complement that best represents the modern character of the Costantini sideboard collection.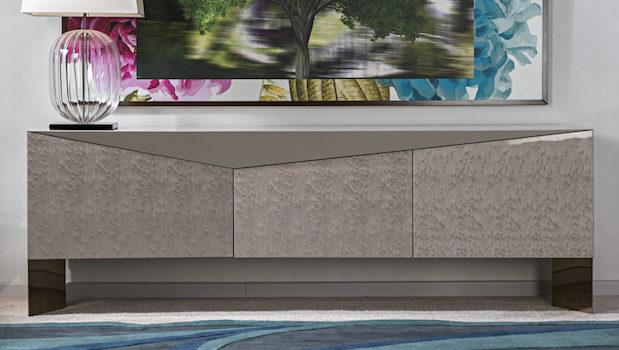 Contemporary modern style: Premiere sideboard - Photo: Costantini Pietro

The geometric look, given by the front, which is decorated with polygonal elements (each of which constitutes a door), perfectly matches the material texture of this model, creating a pleasant visual contrast. Dimensions: 22x72x50 cm.

The Eclipse sideboard, thanks to the characteristics of its structure, has a very peculiar aesthetic, which makes it perfect for more modern spaces.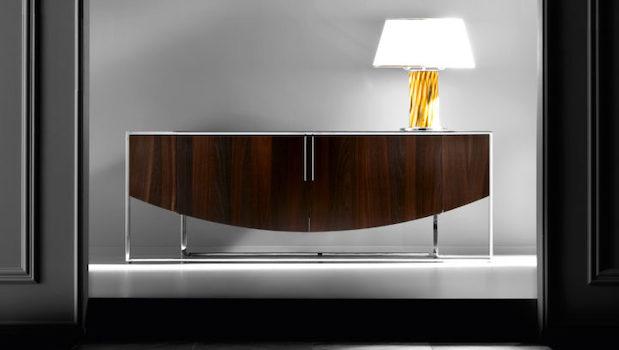 Buffet Eclipse - Photo: Costantini Pietro

This model, equipped with a solid wood front and metal support, measures 200x80x55 cm and is proposed in three different essences, coordinated with as many noble metals. Eclipse is also available in the console version, equipped with a sliding drawer.



Italamp, Crono and Zoe: new contemporary style lamps

ITALAMP, a leading company in the Made in Italy lighting design sector, produces classic and contemporary accessories characterized by an elegant style, using fine materials such as glass and crystal.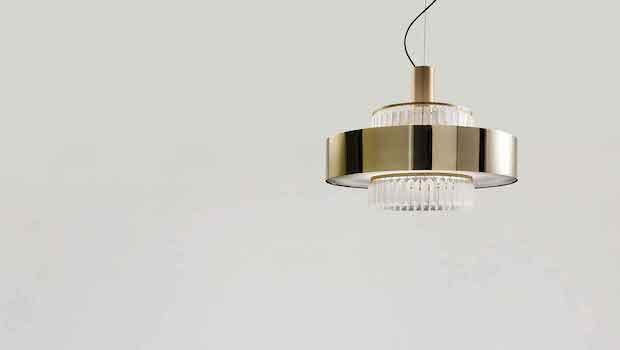 Contemporary design: Crono lamp - Photo: Italamp

Among the numerous Italamp proposals in a contemporary style, there are the new Crono and Zoe lamps, created by the designers Roberta Vitadello and Stefano Traverso and included in the Classico Opera collection.


Elegant contemporary furniture: Crono lamp

The current aesthetic of the new Crono lamp is given by the contemporary redesign of the typical elements of the classic glamor style, such as the golden metal and the glass pendants.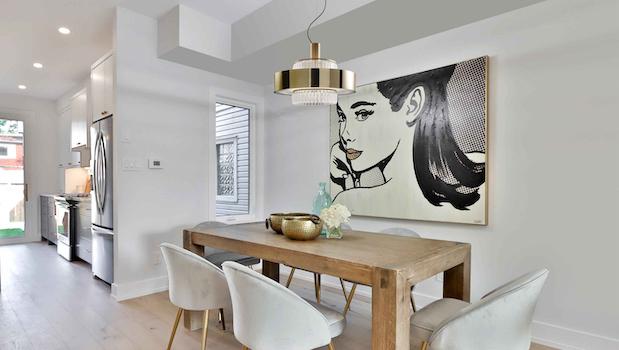 Lampada Crono - Photo: Italamp

The lamp is composed of a diffuser made of gold foil, a metal structure with a satin gold finish and pendants in acid-etched satin glass.

The design innovation, given by the creative processing of the materials, is also expressed in the shape of the complement, equipped with three overlapping circular elements.

Chrono, also available in black foil and with a chrome structure, has a diameter of 60 cm and a height of 44 cm.


Zoe lamp: a modern and elegant design made out of crystal and fabric

Modern and refined, the Zoe lamp is equipped with a hand-crafted crystal base and a burgundy pongè fabric lampshade.

The latter, thanks to the light fiber, guarantees the diffusion of a soft light.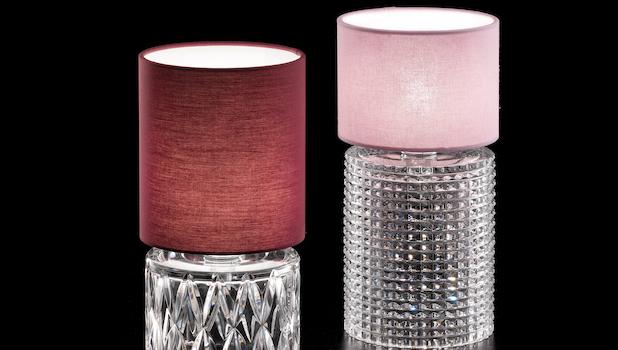 Lampada Zoe - Photo: Italamp

When luminous flux meets the amazing transparent surface of the crystal creates a pleasant light effect, giving dynamism to the space.


Zoe can also be purchased in another version, the pink diffuser one, which is characterized by different dimensions and a different crystal processing.

Measurements: diameter 16 cm; height 30 cm or 32 cm.