What is Design For All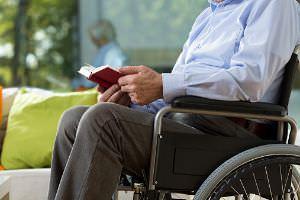 Sensitization to the most disadvantaged social categories, such as the handicapped, disabled, elderly, started, unfortunately too recently, only in the eighties: in the vast majority of cases the design of a product or a space was done without taking into account possible difficulty of use by these people, while through increased attention and application of specific regulations, it is in those years that we began to take into account those who could have problems using it, because of their condition of disabled or physical handicapped people, temporary or permanent.

Design For All was born precisely with this objective: to ensure that the approach to objects and spaces is possible for everybody, providing a variety of possible uses, and creating products with greater sensitivity to the so-called minorities.

If regarding the public spaces the application of the legislation on access and usability is often delayed or even missing, the availability on the market of products and systems designed for these minorities and also made an original and aesthetically appealing, is spreading.

In this regard, in 1994, was founded Design For All Italy, nonprofit association whose main objectives is the promotion of a culture founded on sensitivity towards people with physical disabilities and the implementation of measures and interventions aimed at defining a conscious design.

Let us see, then, some of the projects the result of this design sensitivity, designed to fruition in comfort for everybody: these solutions are not only wonderful because you are thinking about minorities, but they have the objective confirmations in social and economic terms, as improving the quality of life of dependent people.



Projects according to the philosophy of Design For All

The removal of architectural barriers is expected, at the regulatory level, by L.13/ 89 and the Ministerial Decree 236/89.

Simply by following the rules that regulate the spatial and dimensional issues, and setting out, however, little attention to the positioning and the choice of the interior of a dwelling, may persist in some limitations that would lead to a difficult use of space.

One of the rooms, along with the bathroom, where he has more difficulty moving, whether from a disability, it is definitely the kitchen.
With a disability is difficult to be independent in this space: to move in comfort or reach the wall units, actions that become impossible to perform autonomously.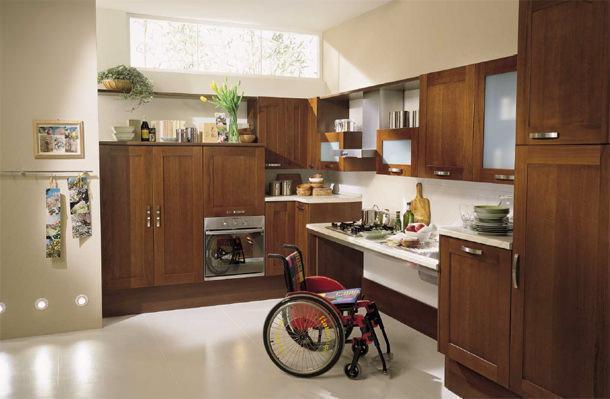 To ensure, therefore, total independence and greater mobilty, Scavolini offers Utility System, an innovative system for kitchens that involves the construction of a comfortable space, ergonomic and designed for people with limited mobility: through the application of platforms and elements adaptable to all the kitchens produced by the company, so you can reach the goal of achieving a kitchen without barriers, with a very attractive look.

A second interesting project that we present has received recognition by DFA Italy: it is a circular library, installed on the wall or as a room divider, designed by Federico Traverso and Andrea Stella, who gave birth to a piece of furniture original and designed to solve one of the many problems of use and accessibility: thanks to the movement of the wheel structure, in which are housed books and magazines, all the elements can reach effortlessly.
In addition to being a product designed ad hoc, given the originality of form and function, is an item of furniture suitable for any type of procedure.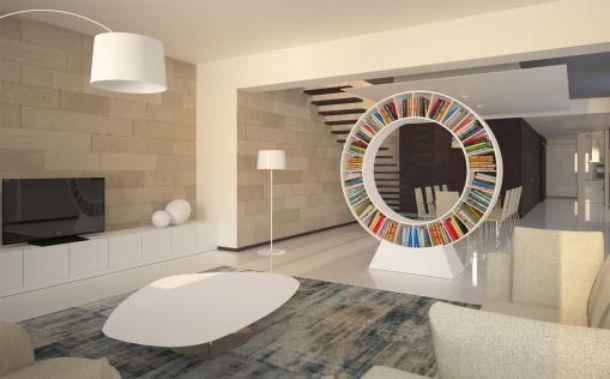 As stated above, another setting where you can move with difficulty, if carriers of a physical disability, is the bathroom: if it is set up as a toilet for disabled people then it has all the comfort and functionality needed, but it loses in aesthetic attractiveness.

It is for this reason that Goman, a company specializing in the design of products and solutions for the bathroom in safety, proposes Flight, a sink design, made with a monocoque translucent Corian, suitable to be used by everybody.
Its front portion, in fact, is concave, just to allow the approaching and maneuvering of a wheelchair; Its curved shape makes it also a product that can be installed in any bathroom.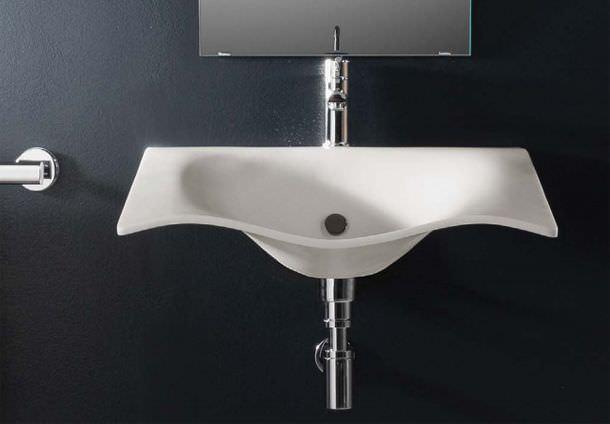 Well, designing in a conscious way and for everybody, does not necessarily mean compromising on aesthetic: you can give life to environments accessible solutions that simplify the actions of people with disabilities and that are, at the same time, beautiful to look at.