Futuristic furniture: models with original shapes

The peculiarities of futuristic furniture are the unusual shapes of the accessories, the extreme minimalism and, of course, the most amazing functionality.
Among the various styles of furniture, the futuristic one is very original, however, it is not very known and appreciated, perhaps because it is difficult to fully understand it.
This trend, which includes furnishings with shapes that alternate planes and volumes, curved and straight lines, games between solids and voids, is the maximum expression of the rejection of traditional conventions.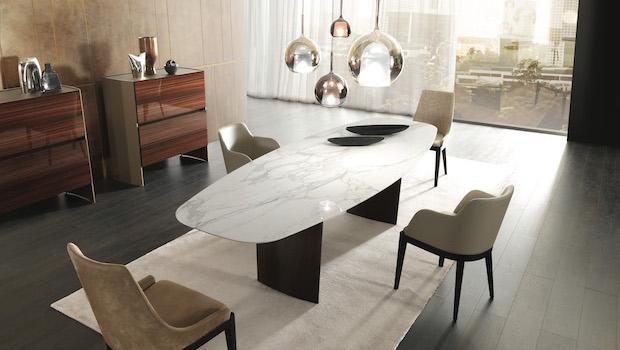 Futuristic furniture: ALA table - Photo: MisuraEmme

The futuristic design is particularly suitable for modern environments.
However, it can also be inserted in more traditional contexts, especially if you appreciate strong contrasts.
The materials used to build furniture, accessories and chairs in a futuristic style are mainly glass, metals and plastic.



Futuristic furniture Made in Italy

Misuraemme Spa, a company which is specialized in the production of home furnishings, shows a constant evolution in the design of accessories, inspired by the continuous change of trends, both traditional and modern.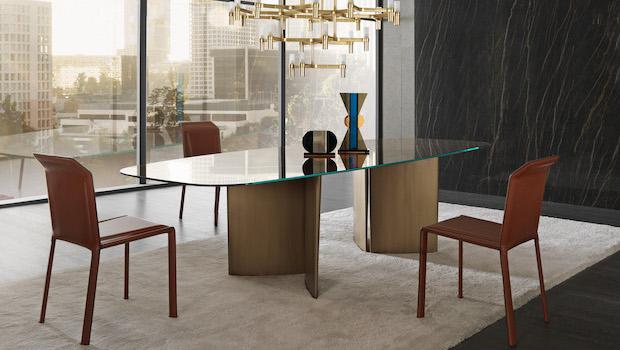 Ala table by Ferruccio Laviani - Photo: MisuraEmme


Thanks to the Made in Italy manufacturing excellence and the use of quality materials, the company is able to provide high quality and customizable design products, according to your tastes and needs.
Within the MisuraEmme collections, there is no shortage of futuristic-style furnishings, also designed in collaboration with other brands.


The futuristic design of the Ala table by Ferruccio Laviani

The Ala dining table, designed by Ferruccio Laviani for MisuraEmme, is a piece inspired by the 1950s, which stands out for its aerodynamic design and elegant look.


Contemporary and futuristic style furniture, ALA table - Photo: MisuraEmme

This futuristic-style furniture is reminiscent of the silhouette of an airplane and is equipped with tapered legs and an upper surface with a very thin thickness, elements that make it seem suspended in the air.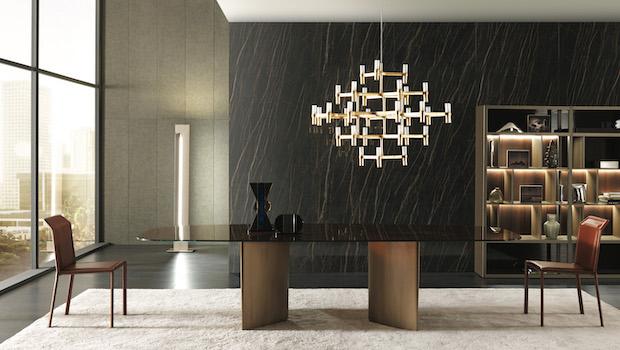 Contemporary and futuristic style furniture, ALA table - Photo: MisuraEmme


While maintaining a light shape, the table is available in various sizes, even exceeding 3 meters in length in the rectangular model.
It can be purchased in the new dark bronze, brass or graphite antiqued matt lacquered finishes, three solutions designed specifically for very large living areas.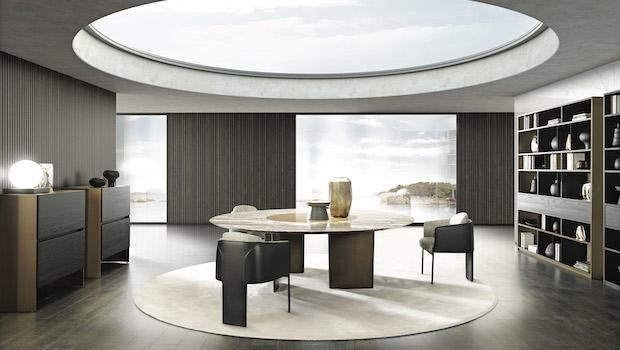 ALA table, round version - Photo: MisuraEmme

In the round version, the complement is composed of a solid wood base and a marble top, while the semi-oval top is made in all the variants of marble and beveled crystal, in natural transparent glass, mandarin or smoked glass finishes.
The supporting structure of the table can be manufactured in tobacco essence, matt lacquer or black oak.


Rialto table: a combination of fluid lines and flat elements

Consisting of two rounded tops and a right-angled wedge connected to each other by a geometric base, the Rialto table stands out for its decidedly original shape.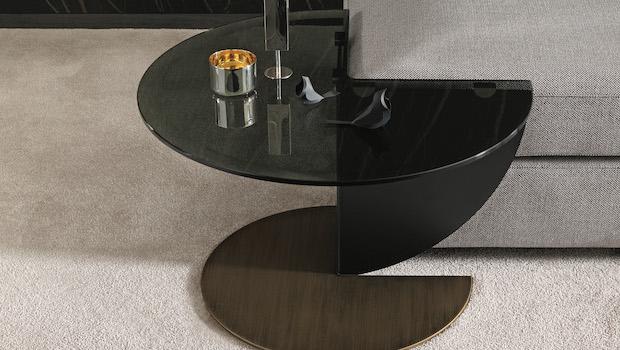 Contemporary and futuristic furniture, Side table Rialto - Photo: MisuraEmme

The complement, ideal for contemporary and modern living areas, can also be placed inside futuristic bedrooms, thanks to its eccentric design. The base in two-tone finish is painted in antique brass and black, while the beveled top has a thickness of 12 mm.



Futuristic house with innovative furnishings for the living area

Brummel, which is an amazing company specialized in the production of custom-made furniture since 1982, has created Jewel, a new collection of design furniture, whose focus focuses on precious materials (such as woods, metals and marbles) and precious elements.
The accessories, modern and at times futuristic, can be purchased in various sizes and finishes.


Futuristic sofas: the Jewel chaise longue and chair

The Jewel chaise longue, characterized by a clean and original shape, is fully padded and upholstered in suede. The backrest, seat and base alternate straight and semi-curved lines, giving the furniture character and personality.

Futuristic Sofas, Jewel Chaise Longue - Photo: Brummel


This complement, ideal for both modern and more classic contexts, is available in the measures 178 x 98 x80 cm.
The Jewel chair, fully padded and upholstered in suede, is also equipped with four chromed legs, the peculiarity of which is the shape, which features a play of vertical and horizontal recesses. This seat is made in the measures 72x55x80 cm.


Jewel lighting accessories

Like the other furnishings in the Jewel collection, the lighting accessories also have a futuristic and sophisticated design.

Futuristic chandeliers, Jewel model - Photo: Brummel

The chandelier is equipped with a shaped metal structure with blown glass pendants, while the suspension lamp (made entirely of blown glass), has a painted glass insert. The dimensions of these two luminous elements are, respectively, 210x72x110 cm and 80 cm.



Small functional furnishings for a futuristic environment

The selection of Tonin Casa accessories, a brand that has been operating in the Made in Italy furniture sector since 1975, includes design pieces in a futuristic style, perfect for embellishing modern and contemporary spaces.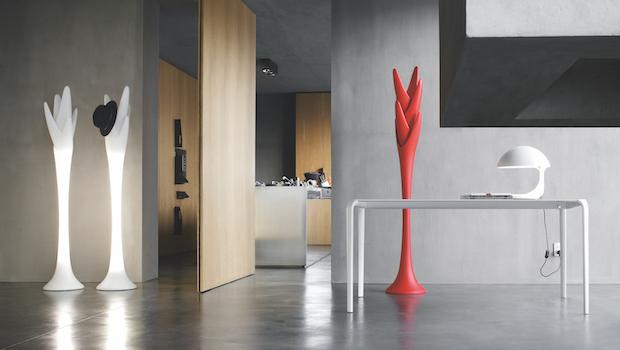 Spiga coat hangers, ideal for a futuristic home - Photo: Tonin Casa

The Spiga plastic coat hanger, designed by architect Angelo Tomaiuolo, is composed of a single structure that extends upwards, which depicts the shape of an ear of wheat revisited in a modern key.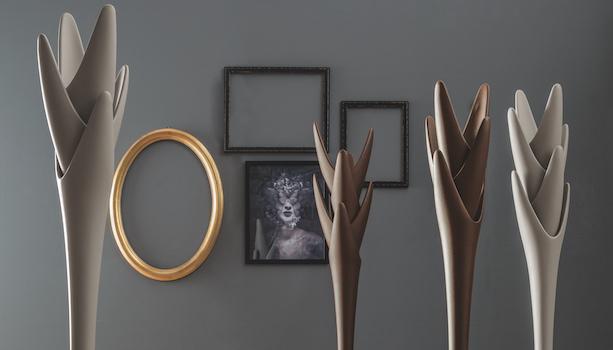 Contemporary and futuristic furniture, Spiga coat hanger - Photo: Tonin Casa

The object, also available in versions with internal light, represents an extreme design experiment, becoming part of the futuristic-style accessories. It can be purchased in sizes 35 x 172 cm or 35 x 186 cm, in white, anthracite, opal white, dove gray and corten effect bronze finishes.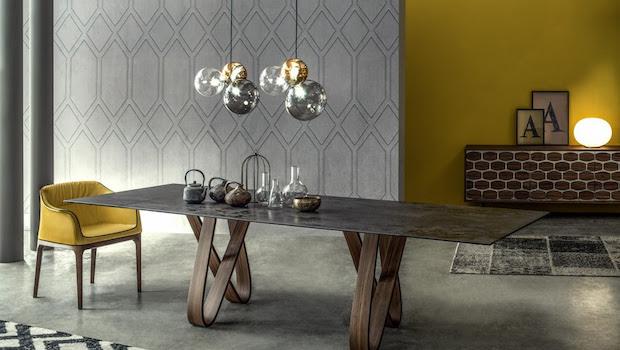 Contemporary and futuristic style, Atom lamp - Photo: Tonin Casa

Essential and very modern, the Atomo LED suspension lamp, created by the industrial designer Andrea Lucatello, is composed of three glass spheres of different sizes and shades, and can be installed above a dining table or inside a dining room.
The available finishes are numerous, and include transparent smoked, copper, bronze and blue.


The Stone mirrors (whose shape resembles a stone with rounded edges observed from a perfect zenith point), and Stone élite (also designed by Angelo Tomaiuolo), are excellent solutions to give character to a room, focusing everything on the decoration of the wall.
The Stone élite mirrors are offered with an amazing perimeter bevel.