Gothic furniture, 2022 home trend

There is no doubt: gothic furniture, characterized by ark interiors, inlaid furniture and golden details, is among the home trends 2022 detected by Airbnb and TikTok based on the popularity of hashtags related to design terms that appeared on the social network between October 2020 and 2021.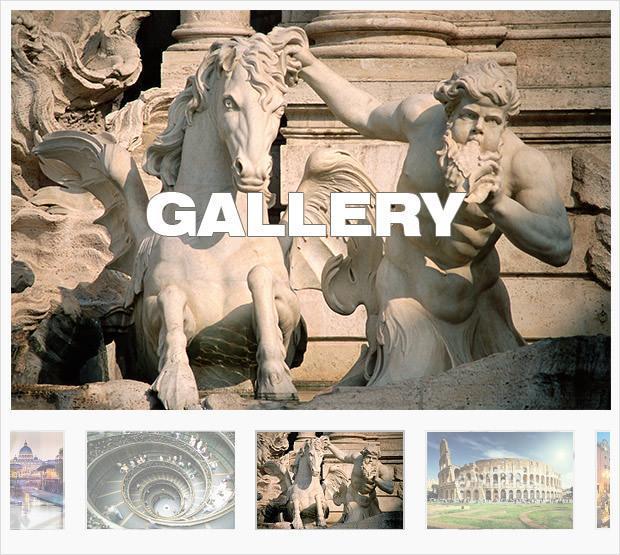 With its sub-categories, such as the goblincore, an aesthetic linked to the folklore of the elves, or the witchtok, which is inspired by witchcraft, the gothic style house appears in almost 19,000 ads.
Searches for gothic interior ideas are on the rise even on Pinterest, winning the heart of more and more people every year.


What are the origins of gothic furniture?

The Gothic style was born in France, the official birth is indicated with the construction of the abbey of Saint-Denis, in Paris, consecrated in 1144.
It then spread to the rest of Europe. To distinguish it, imposing structures defined by columns, pointed arches, high ceilings, windows with stained glass windows.
From architecture to interior design: these elements can be adapted to a contemporary home, made elegant and mysterious thanks to a suggestive use of lights and colors. Let's find out how.



The colors of a gothic style house

Black is the symbolic shade of Gothic furniture, there are as many as 23 different pigments.
The secret to not weigh down the interiors is to use it only on one wall, for example on the one behind the sofa, the bed or to define a reading corner; focusing on classic painting or wallpaper, enriched with color details in white, gold or silver.
These combinations can also be used on floors.
A black and white checkerboard floor will add depth and elegance to a room.


We can also use black to create an overlap of different textures, thanks to the choice of various materials and fabrics.
The other typical shades of the dark style are: brown, anthracite gray, dark blue, purple, cherry or ruby red. Remember to light them up with golden details (frames, mirrors) or plants with a great bearing.
Don't forget the stained glass windows, which can be placed on an internal door or a wardrobe: the dark gothic effect will be guaranteed.



Gothic interiors: materials and fabrics
In a Gothic-style house, wooden furnishing accessories cannot be missing, in particular oak and walnut, therefore dark and more practical to carve, guaranteeing better results.
As seen for the colors, the advice is to combine it with other materials such as wrought iron which is perfect on decorated seats and beds and capable of capturing attention at first glance.
Do you prefer a more modern touch? Choose glossy or lacquered furniture.
As far as wall and floor coverings are concerned, black marble dominates: it is a very refined and easy solution.



Even the fabrics must recreate the sense of opulence and mystery typical of dark gothic.
Gree or jacquard patterned, burgundy or midnight blue, are perfect for sofas, armchairs, cushions, curtains and carpets.
When it comes to bed linen and textiles, you should choose silk sets and coordinated fabrics for all-round comfort.



Dark style complements and accessories

From vine leaves to birds, from human figures to gargoyles, the characteristic stone creatures that protrude from the top of the cathedrals: the furniture of the Gothic interiors is richly worked; these are tone-on-tone decorations or often accentuated by the gold color.
Golden details then distinguish the frames of paintings, family photos or antique mirrors.
Lighting is also of some importance in a Gothic house.



If you want to create a darker atmosphere, focus on large steel chandeliers, with low suspensions, adorned with wrought iron candlesticks.
On the contrary, if you prefer to make the rooms brighter and more modern, choose a crystal chandelier to combine with appliques, perfect for setting up practical and suggestive light points.
On high furniture, tables and shelves, place brass candlesticks or the like, with white or dark candles to keep near skulls and old books: there you have the dark gothic effect!



Gothic furniture in the living area
A good Gothic house can be recognized from the entrance.
You should opt for a console table with carved legs, a dark marble top and an antique mirror. Alternatively, a marble shelf, supported by golden details, is enough.


In the living room, the dark style can best express itself in the relaxation area. How?
A velvet sofa and a low round coffee table become essential, in line with the characteristics seen for the console. Small tables can be placed next to the sofa, on one or both sides, or next to an armchair with a wide backrest and armrests: it will be your gothic throne.
Furnishing accessories, such as sideboards and bookcases, must be high, as suggested by the dark style.


The protagonists of the dining area, on the other hand, are a long rectangular table and upholstered chairs, also with richly carved back and feet.
In the kitchen, green light for small and large black appliances.


Do you have a central peninsula or island? Focus on dark coatings to combine with white for an impactful mix and match.



Gothic furniture in the sleeping area

In a gothic bedroom, a four-poster bed cannot be missing: it can be made of wood or wrought iron, more or less decorated, in line with a modern or more classic gothic furniture.


In front of the bed you can place an old trunk or a wooden chest, to be enriched with velvet cushions.
Do not forget the functional and aesthetic importance of a beauty corner where you can place a console, an upholstered chair and an antique mirror.



In the room dedicated to well-being and body care, the presence of a black tub with silver or gold feet is almost imperative.

Are you if need of new ideas? Place one with an inlaid frame in the bathroom as well.
You can opt for dark, tone-on-tone coverings and bathroom fixtures, or play with the contrasting effect.
Green light for soft carpets and heavy curtains can be placed in every room and can be hung as close as possible to the ceiling and left long to the floor: this way spaces will appear to be much bigger.
After all, Gothic furniture invites us to do just that: always look upwards.