Uses of the resin in the house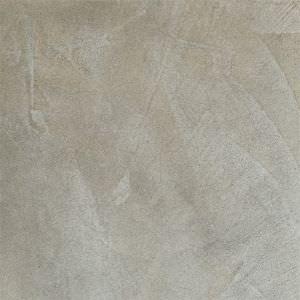 The synthetic resin is a polymer which, treated cold or hot, is able to be worked and hardened, once the treatment is finished.
Its intrinsic characteristics make it a particularly suitable material for the construction, with applications for coatings, flooring, pipes, etc..

Initially, on the ground, the resin was used to coat industrial floorings but, thanks to its characteristics of strength, versatility, ease of installation and maintenance, since many years it is also used in apartments, thus giving a touch of industrial environments.

Over the years, the advance of technology has enabled the development of new products and solutions and is able to impress by their originality and degree of customization.

An example is given by the integration of lighting systems and resins: in this way the produced products, which are objects or coatings, give off different colors and lights conceived and designed to suit different tastes.



Luminous resins in the house
The integration between the material, the resin, and the technology, the light can take place both thanks to the presence of LED systems and thanks to the energy storage of the material itself.

Let's see some examples of products made with luminous resins.

Gobbetto, a leader in the production of floor and wall tiles in resin, offers Poliebo Biolux epossydic resin solvent-free and non-toxic so that, after accumulating light energy, is able to release it in the dark with light shades of green or blue.
Its phosphorescence makes it a material suitable for coating surfaces or furnishings in environments with low lighting or where you want to create a strong impact.

After mixing the two components, the preparation is carried out as that of a classical resin, then with a smooth trowel that guarantees a perfect leveling, after a perfect cleaning of the surface.

The resin, as mentioned above, finds application not only in coatings but also in furnishing and in objects.

An example was given to us, during the Salone del Mobile 2014, by MagaErre: Roberta Magagnotto, the creator of the brand, presented resins designed as attractive bright points of light with different shape and color, enriched inclusions and applied on frames, and LED backlit.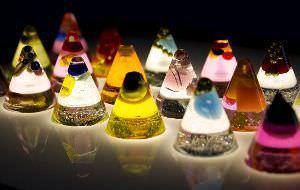 In this way, thanks to the light that highlights each element, thanks to the careful study of the details and inserts inside, the resins are real works of art, different from each other.
The frame encloses a customizable work of art that, on a wall or a surface, becomes a framework able to furnish, either on or off.

Another application of resins, integrated with LED systems, concerns the furnishing, especially in the construction of vases for external or internal, that are cubic or round, classic tall or short, light or neutral colored vases made of resin and LED illuminated thanks to the presence of a light kit, they are able to decorate with style indoor environments or to donate a warm atmosphere in the outdoor spaces such as gardens or terraces.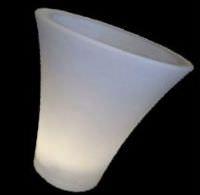 An example is given by White Light, pot polyethylene produced by Garden Italia Vasi, ideal for both indoor and outdoor use. It is in fact equipped with a lighting system of a watertight and water drainage system that ensures a perfect and lasting operation of the system itself.

Shock and weather resistant, lightweight and environmentally friendly, it is available in different versions: conical, round and square mast, and in different sizes to suit every need and taste of space.