Pots of flowers and plants at home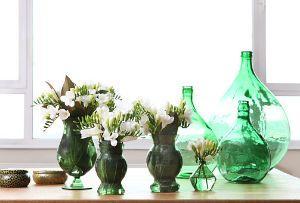 Have at home flowers and plants is to bring, in the home, smells and colors typical of green spaces; who likes to take care of the flora can not miss to have at home one or more vases capable of holding bouquets of flowers or plants and, at the same time, to furnish the living area.

While, in fact, the contents of the vases is the real protagonist, even the container with its shape, materials and finishes, will become involved in a project of furniture.
In this way, even in the absence of roses, tulips, gerberas, daisies, sunflowers, or any plant, the pot is a design element to keep in view and not hide in chest of drawers or cupboards.



Pots for furniture

Whether ceramic, glass, resin or other materials, the vase is the subject of experimentation by designers and companies, who make unique objects, crafted from the impression that will satisfy all tastes and to give a touch of originality and character to shelves, tables, bookcases and drawers on which it is housed.

Kose is one of the companies that, for its creations, is carried by passion and love for craftsmanship, mixed with the use of latest technologies in the industry: the objects designed by Rosaria Rattin are bowls, bottles, dishes and vessels characterized by extreme cleanliness in the forms and refinement typical of wood, porcelain and clay.
They are part of that category of objects, I mentioned above, it is impossible not to show, even in the absence of flowers or plants, as true works of art.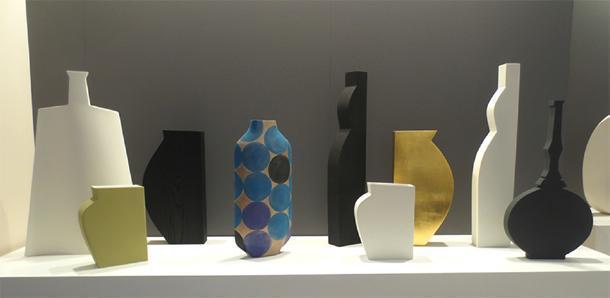 During the Salone del Mobile in 2015 we were presented vases Afro Deco Double entirely hand painted with various decorations limited edition vases decorated with gold leaf, whole or bicolor and new forms in black ash and natural elm.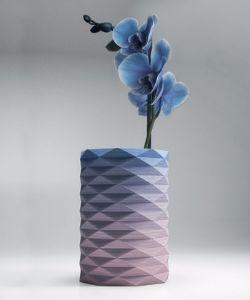 When you have flowers and plants it is essential to take care of it, or at least, make the frequent watering to feed them; it happens, however, that taken by the hectic pace of life, we forget to do so: from this premise was born one of the new creations presented by Danese at the Salone del Mobile 2015: Huemid is a litmus vessel that responds to humidity of the earth.

It was designed by Carlo Ratti and Walter Nicolino and is made of cardboard impregnated with a reagent which reveals the humidity, a bag in waterproof but breathable cloth to contain the ground, and a base. Watered the earth, the paper begins to detect the humidity and changes color, thanks to the presence of the bromide of cobalt in which it was immersed. The result is an ecological and dynamic vase, because in complete harmony with the plant that houses: thanks to color changes, you can understand when you need to water them.

Worthy of note is another new feature by Danese assuming the care and commitment to the growth of plants is Physis (shown in the gallery), vase designed by Carlotta de Bevilacqua and designed to grow plants, also with the hydroponic technique.
The object consists of two vases, one of larger size and a smaller elongated one that, thanks to a wire structure, can be placed inside or outside of the main element. The material chosen is glass which, in transparency, leaves the plants that it contains in view, in a manner such as to keep under control the growth of the same.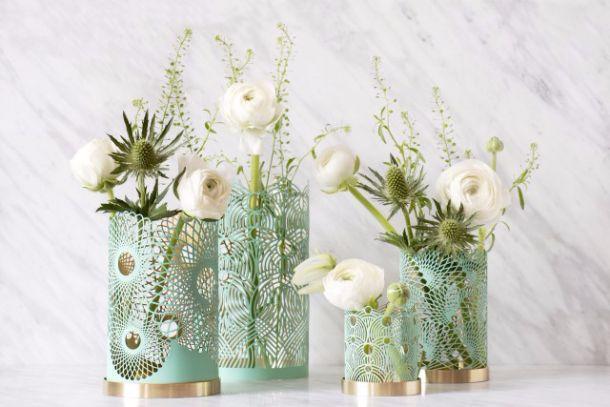 Delicate but extremely elegant are the vases of the collection London Summer Collection by Skultuna, designed by jewelry designer Lara Bohinc. It is containers, usable as vases, but also as candle holders, engraved brass, of two different colors, coral pink and mint, and different sizes. The collection is inspired by the colors of the Adriatic sea and port, recorded in the plots and the delicacy of finish, a unique refinement.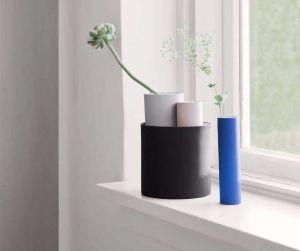 Versatility is the main feature of Collect Vases by Ferm Living: is a new product of the company consisting of four cylindrical containers of different sizes and colors, usable together and separately. They are made in ceramic finished with a waterproof black, gray, pink and blue; the price is euros 85.00.

So far we have spoken of handmade products or in series, according to traditional production methods: now a hint of fruit objects of today's technologies of printing in 3D.
Many designers are passionate to this new tool that allows you to create objects of the shape and size desired.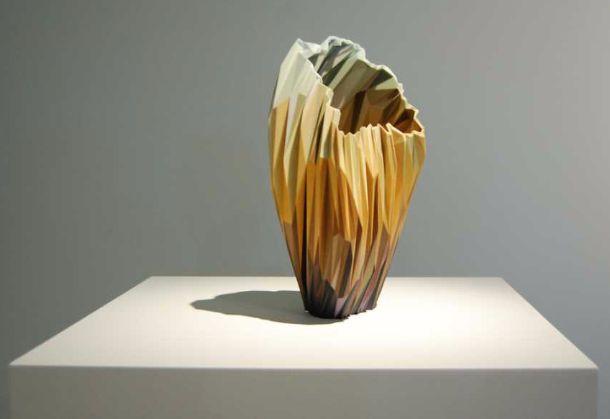 An example: the British and Colombian-born designer Matthew Plummer-Fernandez is known for his studies on the algorithms for 3D printers; one of his latest creations is 8L, vase plaster the size of 17 x 32 x 14 cm, whose surface resembles a folded sheet of paper and crumpled.
The result is a unique, artisan taste although it is the result of today's technologies.