Stabilized moss? What is it?

Moss is a natural lichen that grows spontaneously in the Scandinavian peninsula, covering very large areas that are generally used for grazing reindeer, elk and muskoxen.
In order to be used as a furnishing accessory, moss must be collected and stabilized through drying. Moss is used to cover furnishing accessories intended exclusively for indoor environments, with a minimum humidity rate of 50%.

Exposure to sunlight leads to hardening of the moss, which requires a few sprinkles of water to be restored to its natural consistency.
In nature it has a neutral color but, thanks to the addition of natural pigments, it can be proposed in different color variations.

Thanks to its versatility, moss can be used to create unique and refined environments.

Moss lichen is grown in special areas, collected, dried and subsequently stabilized through a process that uses only natural substances.

Moss is used in the field of interior design and indoor furniture in order to furnish and redefine interior environments, creating zero-maintenance green walls.



A green wall in the house

The integration of a natural element in the home revolutionizes the surrounding environment with a concrete advantage on the health of the people who live there and on the quality of the work of those who live it daily for several hours.

Living in closed and aseptic environments has a harmful effect on health: difficulty concentrating, irritability, fatigue, anxiety and stress are some of the diseases that can arise.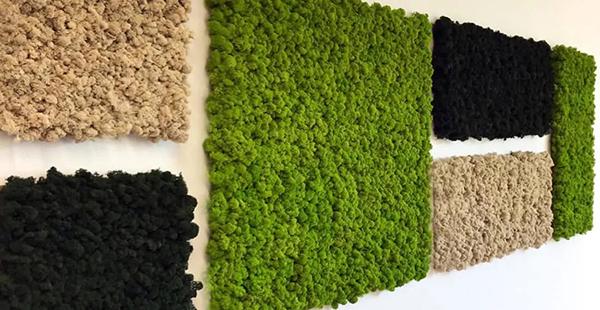 Paintings with stabilized moss - Moss Trend

The stabilized green allows the plants to maintain their original appearance for several years without any need for maintenance or care.

Stabilization consists of a process of replacing the sap with a new natural substance that guarantees its aesthetic appearance, softness and the intrinsic natural benefits of the plant.

A further benefit obtained from a stabilized moss wall is the sound-absorbing function, able to effectively reduce environmental noise.

This function is particularly important for all environments with high reverberation values such as restaurants, offices, shopping centers, etc.



Green walls of stabilized moss

Moss Trend is a company that deals with the creation of vertical indoor gardens, integrating plants and stabilized mosses with zero maintenance.

All products are handmade in Tuscany with high quality raw materials.

The catalog presents different solutions of green stabilized by the color and different shapes so as to be able to adapt to any furnishing solution and any interior design.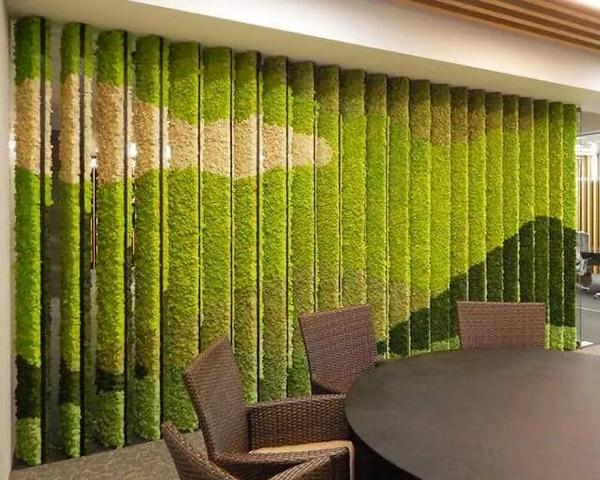 Wall with stabilized moss - Moss Trend

Preserved green is an innovative material. Thanks to its ability to feed on humidity (recommended humidity value 40-75%) it does not need any specific maintenance.

The company offers vegetable paintings, from various compositions of plants and lichens, in different sizes, up to vegetable panels that can be sold in kits that can be assembled to form custom-sized walls.

The 100% natural material does not require water, external lighting or sunlight, no maintenance, it is an original idea to make your logo but also an attractive furnishing and decoration element.



The Ball Moss to customize an environment

The Flat Ball Moss collection by Moss Trend is a natural composition of ball moss from the European undergrowth, alternating with areas of flat and elegant moss.

Ball Moss is a particular moss with cushion shapes of an intense and deep green color that grows in an area between Transylvania and Teutonia.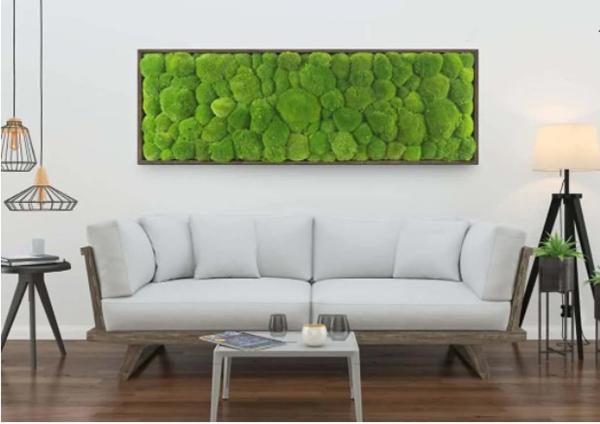 Picture with stabilized moss Ball Moss - Moss Trend

It will be like bringing a piece of the Black Forest into your home, giving a touch of freshness to the rooms and absorbing the noises of the room.

It softens the space and creates an environment with an exclusive design.
Decorative moss creates a real big picture, with large, large volume moss sections.

Quality that can be seen and felt: resistant and durable color, does not require care, renewable and biodegradable raw materials, hand-picked product, guaranteed free of insects or parasites.



Paintings with stabilized moss

Polarmoss is a company from Finland that uses moss from the island of Hailuoto, near the Arctic Circle, for its design products.

On the island, the collection of moss takes place in complete harmony with the local ecosystem: the lichens that are collected are only those that grow near the roots of the trees and the use of a certain collection area is allowed only at intervals that can go from 5 to 10 years.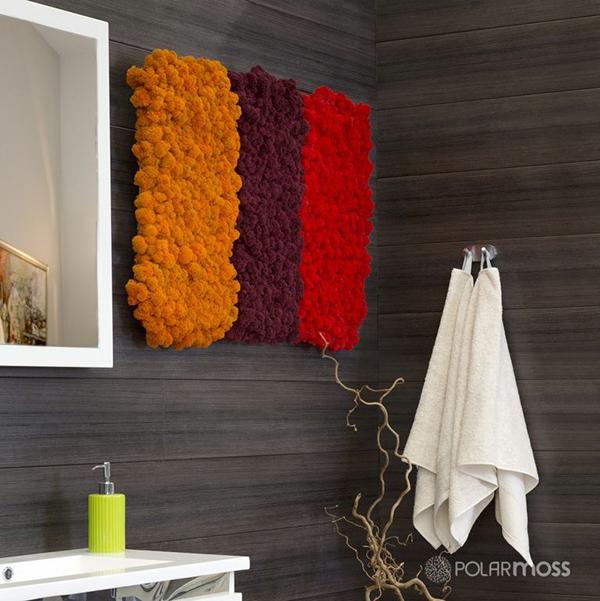 Framework with stabilized moss - POLARMOSS

After being harvested, the Nordic lichen in its natural state has a greyish color, dried in the factories, it undergoes a stabilization process in order to maintain its original characteristics.

Being a very high quality moss, it maintains its softness for at least 10 years. The moss is a product suitable only for indoor environments, it is preferable not to expose it directly to sunlight, nor in contact with heating systems. Also, it should not be watered as it can live thanks to the humidity of the air.



Custom designs with stabilized moss

Mossroma brings green to homes and offices with customized projects: a team of designers and architects deals with the design of paintings, walls and decorations, which thanks to a reasoned and always new use of stabilized products, gives life to amazing projects, suitable for the spaces in which they will be integrated.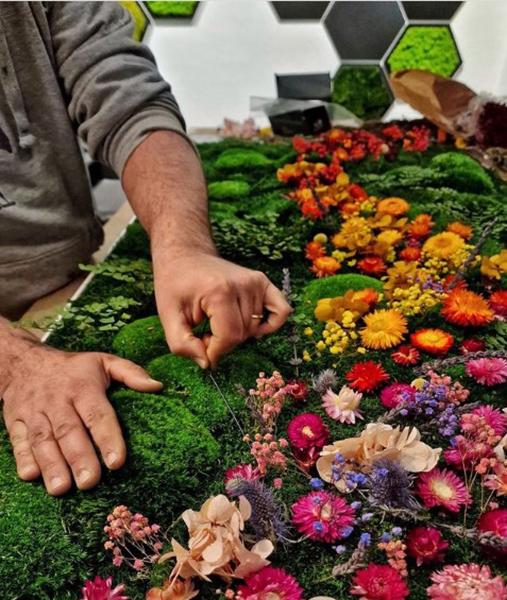 Framework with moss and stabilized greenery - MossRoma

All MossRoma paintings are made entirely by hand in their laboratory, which is why they can offer the customer the creation of paintings and panels of any size.

Andrea Molinaro's MossArt is a form of contemporary art in which the green element blends with material paintings, bright colors and alternative materials to give life to works with a marked three-dimensionality.


Each painting is unique and cannot be replicated and accompanied by a certificate of originality bearing the title, type of technique and materials used, date of creation and serial number.

In addition to the works in the catalog, it is possible to commission tailor-made and personalized paintings, in order to furnish your home with a touch of nature.