Spaces in the garden

Each garden is beautiful as different from another, the elements that make it special, may be the presence of trails, terraces, flowerbeds particular, fountains, gazebo areas etc... But the distinctive trait of a garden is also dictated by the type of material used to furnish it.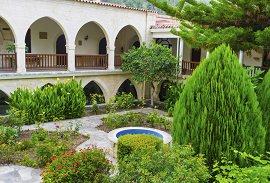 For example, if there is a need to create a road, a path, or if you want to give the garden a little color, you can use decorative stones, which, with their unique shape and color, make the garden different.

An important feature of the decorative stones is that these, as well as being beautiful to look at, help to keep the soil moisture, thus promoting the growth of the surrounding vegetation.



How to decorate the garden with stones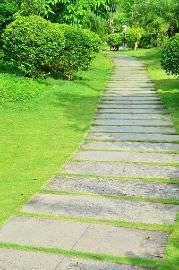 Furnishing the garden with stones, it is not a very difficult operation, you just need to have some basic notion of gardening and a lot of imagination.

Before you start designing any intervention, you have to choose the type of stone, this may vary in color and size, depending on the type.

Then you need to understand the use that it is intended, generally stones, are chosen to create open spaces, walkways, flower beds or more.

The stones most commonly used are the porphyry, the luserna and pebbles.

But in gardens the stones are also used to coat perimetral walls or short walls that can function as separators from other areas of the garden.

The stones chosen for this application can be finished or rough, usually rectangular, gray or yellow. A very common type is the stone of the sun, which is named for its color in fact this is yellow with reddish veining. But there are so many types and colors.

The stones, however, are used to create the outlines of green areas, flower beds or designated lawn areas or small ponds.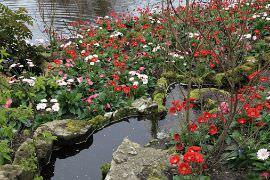 For this application, typically the stones used are medium in size, just because having a containing function they should have a good stability.

But the really big stones in some circumstances may also be used as seats in a garden or even as table tops, it all depends of course on the shape.

Especially if you choose dark stones is advisable to put them in the shadows, because the stones, getting warm, generate a lot of heat making of the usually fresh space of a garden, a not very comfortable place.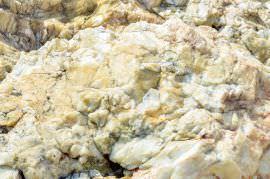 The stones used as seats may be of volcanic origin, and dark, and irregular, so as to give a touch of elegance to the garden or you can use the monolithic stones, such as the white onyx that create the same effect.

Another type is that of sea rocks used in Mediterranean gardens, with vegetation almost always green.



Choose the stones according to the place

To each garden its stones, this thing works for all those who devote time to their garden, take care of it and enrich it with details of all kinds.

In general, when choosing the materials to be used, we tend to choose local stone, this is both for a considerable economic saving, and for ease.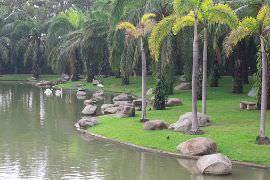 A very popular stone is the Luserna stone that is extracted from the Cozie Alps of Piedmont essentially used to create walkways, walls and decorations of any kind in the gardens.

The stone is very particular for its colors, mostly gray with shades that do tend to green.

A stone typically used in Veneto is the Lessinia, this stone that varies in color between red and pink, is processed and marketed in the form of plates.

In many gardens there are often elements made of mineral stones, you can find them in the vicinity of lakes; a source much used in Italy is that of the morainic hills of Lake Garda.

It is important to remember that the stones do not all have the same mechanical characteristics and resistance. For this reason, it is important to know well this aspect, because if the stones are used in the wrong way or in places where they are not appropriate, are likely to crack or deteriorate, defeating the purpose for which they were used.

Furthermore, to decorating a garden you can use carved stones, then cut into slabs or bricks, or raw, to create that true nature's effect.