Features of polyethylene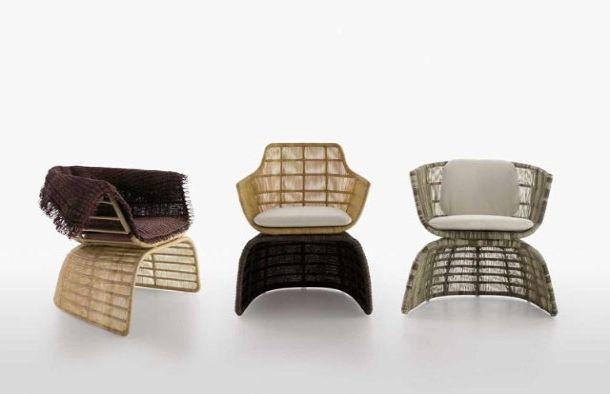 You know polyethylene? Known as polyethene and specified with the abbreviation PE, is one of the many materials that derive from plastics, constituting one of the most widely used synthetic polymers in recent years.

Actually, the polyethylene is a thermoplastic resin that has large chemical and insulating properties. Therefore the objects that are made of this material, are very versatile and resistant, as well as very suitable to be used outside.

With polyethene exist various accessories for the outdoors, creating colorful series, practical and modern, often at low costs, which are perfectly suited to terraces, balconies and porches, even small ones.



Modern garden furniture in polyethylene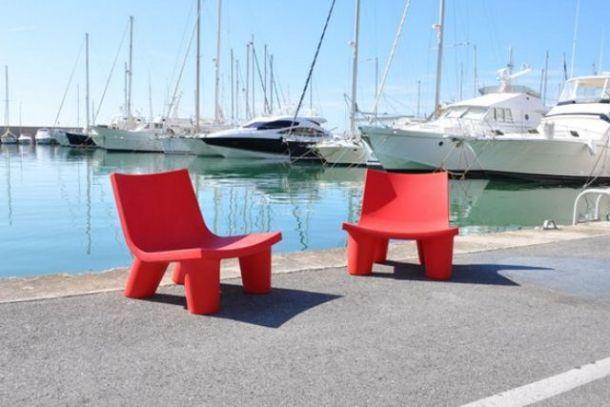 The common garden furniture are a type of product that is particularly common during the summer and the warm weather season. Not surprisingly, summer dinners, sleepy afternoons and holidays, are often experienced on practical, comfortable and easy to maintain accessories. The plastic was one of the most popular materials up to a decade ago. Then came the polymers and their many versions. Green light to the imagination, with shapes and lightweight solutions, in imitation of other materials more classic or simple interpretations in shades and colors, which normally we would not use within the home environment.

The polyethylene, as mentioned earlier is a very versatile material, which allows its use in furniture, but also to obtain a surface particularly practical, washable and resistant to UV rays and to atmospheric agents over time.

Durable and colorful with Low Lita, is the furniture halfway between sofa and armchair, designed by SLIDE, and signed by Paola Navone. As the whole production of the Milan company, Low Lita is obtained using the technique of rotational molding, which allows smooth and continuous forms, slightly rounded. The elegant, linear design of the seat and backrest contrasts sharply with the aesthetic impact, given by four sturdy legs that support it and give it solidity of form and function. Sold in bright colors, is available in different shades of orange and red, up to the elegant black and ivory hues.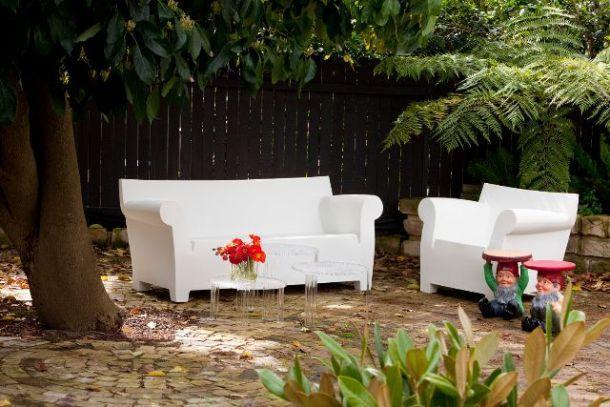 The same fate, but inspired by the classic lines, ha the maxi Bubble Club armchair in plastic polymers, designed by Philippe Starck for the brand Kartell.

This wide seat has soft, rounded lines, which are a counterpoint to the back drive. Bubble Club, made entirely in polyethylene covering, can be combined with the two-seater sofa and coffee table by the homonymous collection. Thanks to their exceptional weather resistance and a gutter for draining water, Bubble Club can live perfectly outside, all year round, without suffering. It is available in shades of white zinc, light gray, light yellow, light green and red earth, for those who dare even outdoor, declining a corner of the garden with color.



Furniture indoor/ outdoor in polyethylene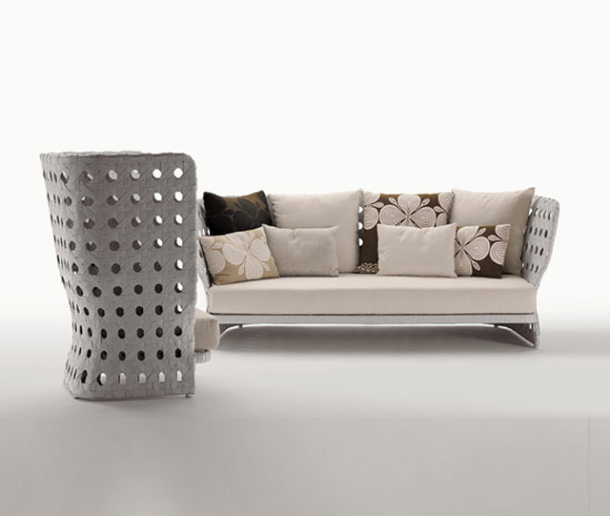 In addition to classical furniture and accessories for the garden and outdoors, over time has also been created a side branch, or hybrid solutions for those areas of the house to the boundary between inside and outside, such as porches, gazebo and neighboring areas, often used in the summer, as real rooms.

A good product, as well as beautiful, is Canasta, the collection designed by Patricia Urquiola for B & B, already in 2007. A type of quality furniture that still returns, not only for the outside world, but also, of course, for those areas at the limit. Here, the polyethylene, is used in a different way, together with steel and shaped polyurethane, and goes to characterize the plot used as a decoration, which is the main theme of the series of outdoor furniture.

Chairs and tables, which appear as embroidered and obtained with the plots of another time when you had access to real wicker. The common carachteristic is the pillow, in the fabric, but with a material, here as well, weather and UV resistant.
It is called Crinoline, with a carachteristic shape that distinguishes it from the other series/ collection of the brand B & B obtained by interlacing of polyethylene fiber. Sessions and round table, designed by Patricia Urquiola, includes a table that is obtained by two elements together, creating a cup shape that supports the plans. The latter, made of colored crystal white paste or white HPL laminate, finished with milling and radial loops.



Seats in polyethylene as toys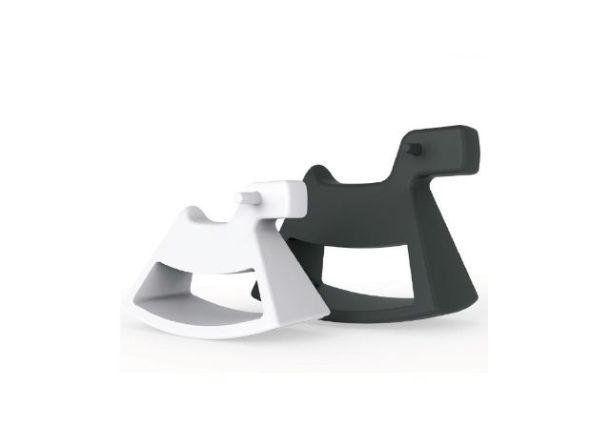 For those who live the outside as a playground, finally, the company Vondom, specializing in products for the outdoor with a modern cut, proposes Rosinante, designed by Eero Aarnio, a rocking chair that is more reminiscent of a rocking horse. Available in both xs size for children, and extra-large for adults, in different shades of color.