What is a fiber-reinforced mortar


The fiber-reinforced mortar or fibronizzata, is called so because in its interior features millimetric size fiber, which will enhance its resistance.

Typically, this type of mortar is ready for use, so it requires no special processing steps. Suitable for the construction of interior and exterior plaster and for the construction of load-bearing walls or partitions is a product very versatile and easy to use.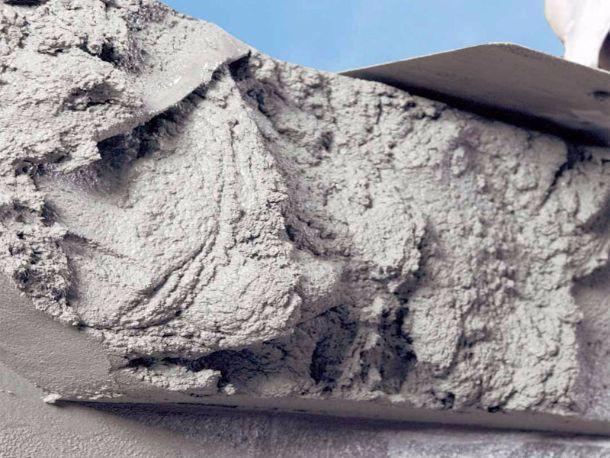 The presence of fibers in the mixture, has the function to counteract the hydraulic shrinkage, characteristic of the mortar during the hardening process, thus avoiding the formation of cracks and fissures on the surface of the plaster applied.

On the contrary to the traditional mortar, both overhead and hydraulic, which is mixed in the yard, the fiber-reinforced mortar is premixed.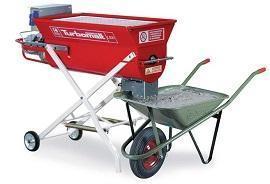 In this way any errors in construction site during the preparation phase are reduced, due to an incorrect dosage or of the aggregate of the binder.
The only element that is added on site, ready to use, is water.
The product, in fact, is salable in comfortable recyclable paper bags, it is presented in powder, completely anhydrous.
Before mixing the dough it is advisable to wear an appropriate mask to protect the respiratory tract.

This arrangement is critical with respect to the processing of traditional mortar, since the fiber-reinforced mortar contains fibers of millimetric sizes which, if inhaled, can be harmful and dangerous, going to obstruct the airway.



Use in construction of the fiber-reinforced mortar

This type of mortar is easy to use and does not require the presence of specialized labor. It is chosen by manufacturers to realize plasters on existing walls, both external and internal.

It can also be used as mortars, for the construction of load-bearing and partition walls in brick or cement blocks and to create stairs and floors laying marble slabs and natural stone.

The presence of fibers in its composition allows this product to be used as a mortar for masonry buildings in earthquake zones (Ministerial Decree 01/14/2008 - Technical Standards for construction).

Among the producers are GRAS CLACE Spa, with the product MALTAOK FIBRES REINFORCED and the company TECHNOKOLLA-Sika with GAP, a fiber-reinforced mortar very versatile.



Main characteristics of the fiber-reinforced mortars


The MALTAOK FIBRES REINFORCED may be mixed in a kneading screw, in a
common cement mixer or by hand, as long as the dough on finish seamlessly.






If the mixing takes place with mechanical means, the mixing time should not exceed 3 minutes. In principle, the proportions between the anhydrous product and water are about 3.5/ 4 liters of clean water per bag.

The thickness varies depending on the different uses:
- To achieve a simple plaster, the thickness can vary from a minimum of 0.5 cm to a maximum of 2 cm per coat;
- For plaster with a thickness greater than 2 cm, it is applied in multiple layers up to a maximum of 3 cm in total, by inserting during application, a network port plaster, resistent to alkalis;
- For laying of bricks and concrete blocks, from 0.5 cm to 1.5 cm;
- For laying in horizontal slabs of marble and natural stone, from 1.5 cm to 3 cm.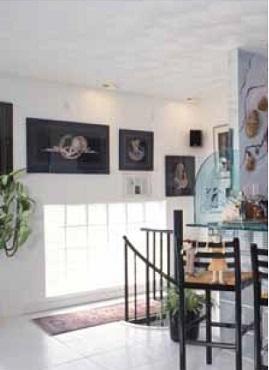 The Gap is a universal technical mortar thixotropic, fiber-reinforced, shrinkage, used for the preparation of substrates and refurbishing on facades of damaged parts of mortars, masonry and plaster, both indoors and outdoors, on walls and floors but also to rebuild, for example, bezels balcony.

Also for this product thicknesses ranging from 3 to 30 mm as a smoothing and up to 50 mm for restoration of degraded parts.

This fiber-reinforced mortar boasts a number of important features:
- It is moldable
- It has excellent adhesion
- It is resistant to aggressive atmospheric agents
- It is sprayed with a plastering

Important to know that the media suitable for these fiber-reinforced mortars are: cement plaster, lime mortar, brick walls, concrete.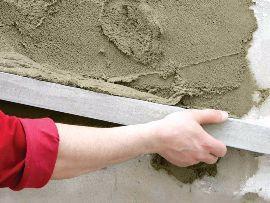 Moreover, in the case of reconstruction of damaged parts you have to remove all parts of the concrete crumbling or deteriorated with a chisel. Free, if present, the iron from any grease, oil and rust.

This operation should be done by sandblasting or, if this is not possible, by a vigorous brushing of the metal surface carefully and in depth.

The product can be applied with a trowel or spray, in a maximum thickness of 50 mm for hand. If you need to achieve higher thickness (up to 10 cm), you will need to apply a second coat, just after the first one has set.

You should not apply the fiber-reinforced mortar on:
- Anhydrite screeds
- Plaster or plasterboard, drywall and resilient flooring
- Substrates subject to rising damp
- Metal, wood, ceramic and smooth surfaces and non-absorbent
- Do not apply in thicknesses less than 3 mm
- Do not apply at temperatures below 5°C or above 30°C.