Chandelier hood: style and technology

When you cook dinner for your family or for your friends bad smells can stink up the kitchen and they can even reach your clothes.

In order to have a clean and pleasant kitchenette, perfectly sanitized and beautiful to look at, you can install a chandelier hood, ideal for any kitchen style.

Summilux is a modern hood by Elica which combines elegance with innovation, making it suitable for both large and small kitchens.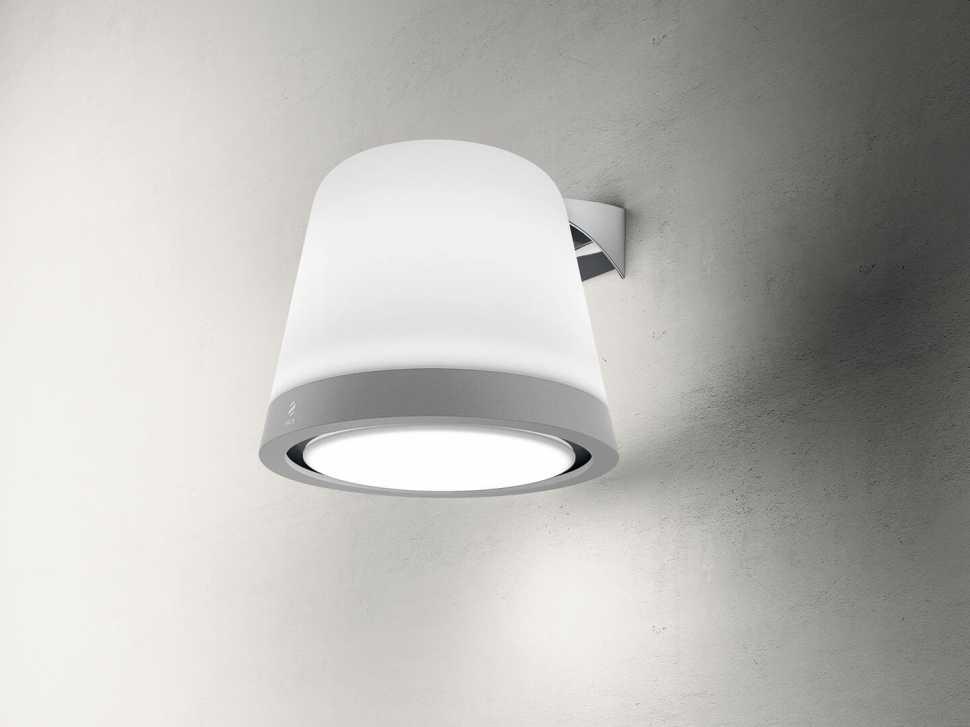 Summilux, chandelier hood by Elica

Thanks to Comfort Silence technology, it guarantees excellent performance by capturing fumes and odors and offering a high level of silence.
On the market there are also modern hoods connected to the hob, such as Odette Plus by Faber SpA, which allows you to control everything with an app that you can download on your smartphone.

They are also easy to clean and they have an air freshener, activated carbon filters and a dehumidifier.

You can find more informations below in order to make up your mind.



The style of a chandelier hood

Compared to traditional hoods, those with the chandelier are able to tastefully decorate any kind of kitchen. If your kitchen is equipped with furniture you can opt for the Summulix suspension hood, which with its adjustable intensity light allows you to prepare the right atmosphere for any occasion: from a romantic dinner to an evening with friends.

If your kitchen is furnished in a contemporary style, on the other hand, you can buy the Odette Plus chandelier hood. With its Up&Down movement system you can raise or hide the hood according to your needs.


This solution is also suitable for dining rooms where you normally receive your guests.
Skyfall, a Klarstein chandelier hood, is more elgant and it has a round brushed stainless steel housing which is suitable for contemporary and modern décor.


Skyfall Smart,chandelier hood by Klarstein

7378 D Aura, a MIELE - STUDIO M3 wing hood, can be opened with a simple remote control.

All solutions are very much capable of enhancing any kind of kitchen or kitchenette.



Suspended hood: a very robust solution

Unless you are familiar with cables and holes, in order to install a hood you need to contact an expert. The hoods, whether fixed or mobile, have wires on the top so that they can be attached to the wall.





For example, Skyfall Smart can be hung directly above the stove at a height of at least 60 cm if we have electric ovens and up to 65 cm for gas ones.
The hood is supported by 148 cm long steel cables.

Inside the Skyfall Smart package there are 1 ceiling panel and 4 metal ropes. But the robustness of the chandelier hoods is also noticeable in the construction materials.



The technology of the chandelier hoods

In addition to a strong aesthetic impact, a chandelier hood offers innovative functions that simplify your daily life. With Glow Plus is possible to control all the functions from a simple remote control, in order to avoid staining the control panel withdirty hands, sauce or oil.

Summilux also has its own remote control (Smart Remote Control) capable of communicating with the hood for the development of lighting and capturing functions. Made of aluminum and glass, it has a very minimal and essential design.

If we have guests for dinner and we get up to cook we can leave the Smart Remote Control on the table without worrying about making a bad impression.


Aspiration: the secret to keep your kitchen always clean

The innovation of the chandelier hoods are not just about the remote control, the most important and game changing characteristic are the performances.

If you have a large kitchen you can opt for Skyfall Smart, which with its 3 power levels is able to suck up to 402 m3 of grease and bad smells.

To adjust the suction level, just press one of the 3 buttons on the digital display. Unlike the modern Slow Plus hood, it can be controlled with the Klarsten app or via gesture control. However, you need to have a good Wi-Fi connection.

Also, depending on the food you normally cook, the intensity of the odors can be different. With the DA7378 D Aura suspended hood, thanks to the automatic Con@ctivity function, the extraction system can communicate with the hob: the values set on the hob are detected and transmitted to the electronics of the extractor hood.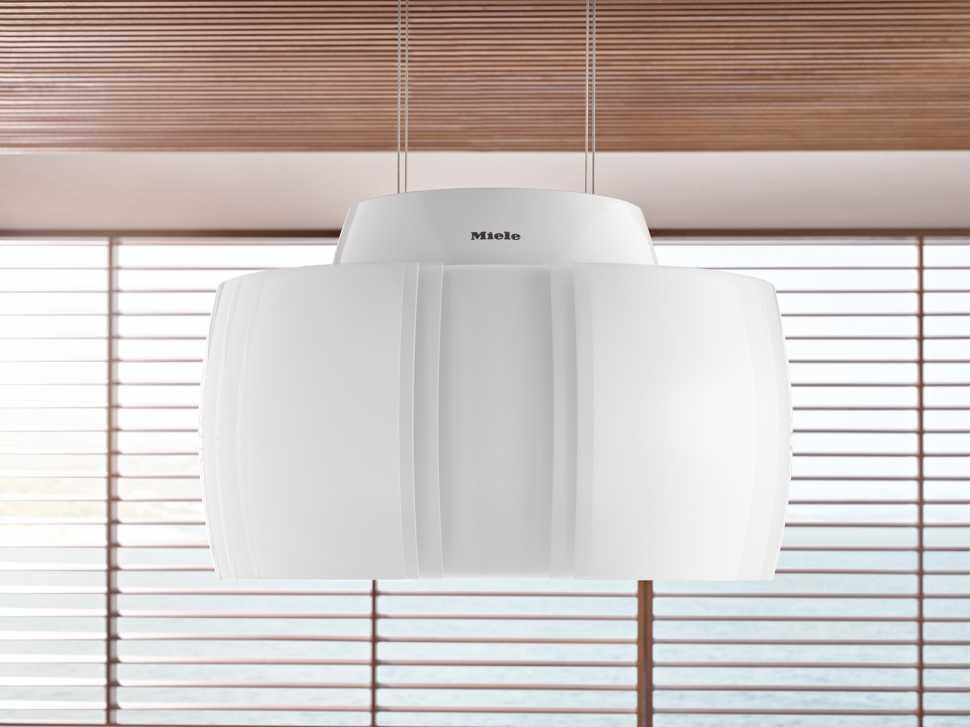 Chandelier hood DA7378 D AURA by Miele

The hood then chooses the right power of the extractor to guarantee an optimal room temperature. These are innovative and easy-to-use functions that make the chandelier hoods useful in everyday life.



All the advantages for cleaning a modern hood

In addition to taste and innovation, a chandelier hood can also save you a lot of money. Summilux is equipped with Long Life Filters that can be regenerated in the dishwasher with a filtering efficiency of 80% for at least 3 years.

Smart also has 2 activated carbon filters that can be found in the package.

The outside of a suspension hood needs cleaning as well, as you might imagine.

Well, with the 7378D Aura the sanitation work will be easier, since it is covered with a 10-layer stainless steel grease filter, while the cover and frame can be put in the dishwasher without the risk of discoloration.

In short, from use to cleaning, a suspension hood is innovative and easy to use.