Set the modern table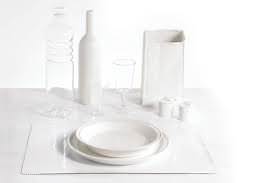 Setting the table is one of the everyday gestures that more or less all we do. Those who do so distracted and fast and those who do it with care, maybe just to accommodate the needs of a large family.

It is certain that crockery, cutlery and kitchen textiles are definitely objects that are chosen with total freedom according to the tastes and needs.
Some people go on the classic, the white ceramic worked, those who adopt a simple but colorful, and choose glazed earthenware or porcelain dishes and plates and glasses who still uses interesting, only on certain special occasions, or in the event of guests or parties.




Modern dishes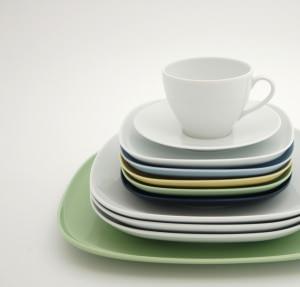 There are, however, of the brands that put all agree. One of these is the low cost brand par excellence, or Ikea. If you tried to take a ride inside some store, you already know the wide range that awaits you. Products ranging from daily use, up to elaborate pottery and porcelain, all but always with an appeal to the modern style.

For those always in a hurry and sometimes breaks a plate, no problem: there is Ikea 365 +. A collection designed for those who love the simplicity and beautiful products they need and economic well being replaced quickly ... in case of accidents.

Plates, cups, dishes, and bowls, all in feldspathic porcelain, to be used without problems in the microwave and wash easily in the dishwasher. With a small price. A flat plate, in fact, it costs less than two Euros.

If you are looking for something more refined, I suggest you take a look at the line Stockholm, where you will find the dishes in fine porcelain, with simple lines but framed by relief motifs very elegant. In the same line also cups, trays and saucers, all made with this material thin, lightweight, and at the same time very durable. The prices? I this case a shallow dish costs around 24 Euros.




Modern and ironic dishes

Another brand, this time
everything Italian
, is broad consensus among young people and those who prefer a modern and ironic within the home environment. I'm talking about the brand
Seletti,
that for some years we find the best homeware stores, and very often in online store, with a range of products designed for the decoration of the house.
Speaking of the kitchen, there 's
plenty of choice.
It starts with
Aesthetic newspaper
, one of my favorites, reinterpreting everyday life,
revisiting
everyday objects usually
made with different materials
, through the use of white porcelain and glass. A concept that seeks to elevate the beautiful
products
also
ordinary use.
Then they are welcome dinner services whose shape resembles the usual and most common paper. Or trays for the cups that seem the most distracted the classic cabaret pastries on Sunday.
A great way to make ironic and well-organized at the same time its own board, even in the case of special occasions with friends. Aesthetic newspaper also an appropriate price.
A flat plate
, to give you an idea, it costs around
11 Euros.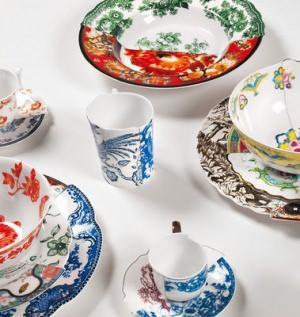 If you prefer
something more colorful
and innovative, then the right service is Hybrid.
Hybrid
is a mixed collection, which seeks to unite in a single product the tradition of
two different civilizations:
the East and the West. The line, created by the Italian team - greek of
CTRLZAK
, is formed by the union of designs and different processes, rimarcate from a
graphic style very different
, however, reminiscent of the classic service in Bone China of the past.
Ideal for those who need an entire collection, both for simple pieces, such as the
salad bowl or coffee cups
, to accompany the classic dishes of the service of the house.
It's what happens with
I - wares
, which is a line of porcelain, by Seletti, made with
fine porcelain
, but characterized by
fluo details that
make it modern and ironic, with a little.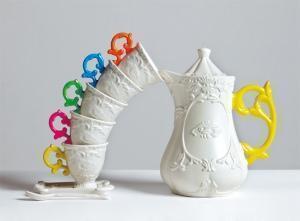 Created by
Selab
, I-wares is actually a tea available in different colors, ranging
from yellow, orange, fuchsia, blue and green.
To purchase products please visit Seletti
Pot & Soda
or
Made in Design.